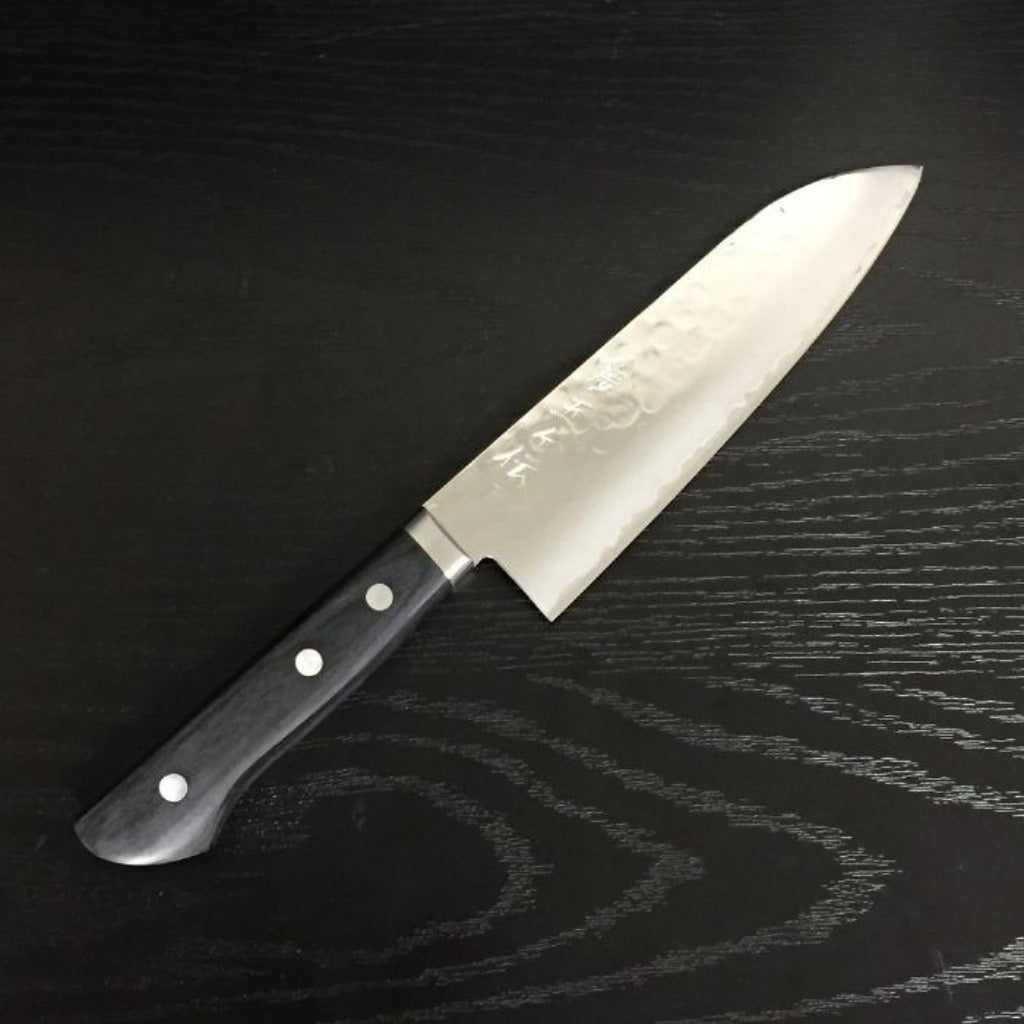 GOKADEN HAMMERED STAINLESS VG-10 SANTOKU 165mm / 6.4"
MASAVG10
MASAVG10
---
Price may change without any notice.
Please be advised that shipping carrier is subject to change without notice.
---
High performance VG-10 steel which provides amazing sharpness and incredible edge retention.  Hammered Damascus clad givies a beautiful look.
Slightly Curved Pakkawood handle is comfortable to hold. And triple riveted to the full tang, which gives exceptional strength & durability.  
Size: 165mm / 6.4"
Blade: VG-10, 3 layers Damascus Double edged blade  Hammered tsuchime fihish
Handle : Pakkawood
Use & Care
- Do not attempt to cut, hit or chop frozen products or bones. The blade can chip or break.
- Hand wash with warm water and towel dry.
- No dish washer
History of Gokaden
Japanese swords were researched after every battle and were renovated to improve its effects.  Furthermore, many talented blacksmiths started emerging during the late Heian to the Kamakura period and five producing districts-Yamato, Bizen, Yamashiro, Soushu, Mino-were established, each with their own style and technique in forging Japanese swords.  In the Katana industry, these five areas became generically known as the "Gokaden" during the Meiji period(1868-1911)
With the purchase of a new knife at HITACHIYA USA, you will receive free initial knife sharpening service as an optional.  This initial sharpening service "Honbazuke" is to enhance the sharpness of blade from factory edge. 
Please contact us and make a request.
Please note that all sharpened knives are not returnable or eligible for exchange.