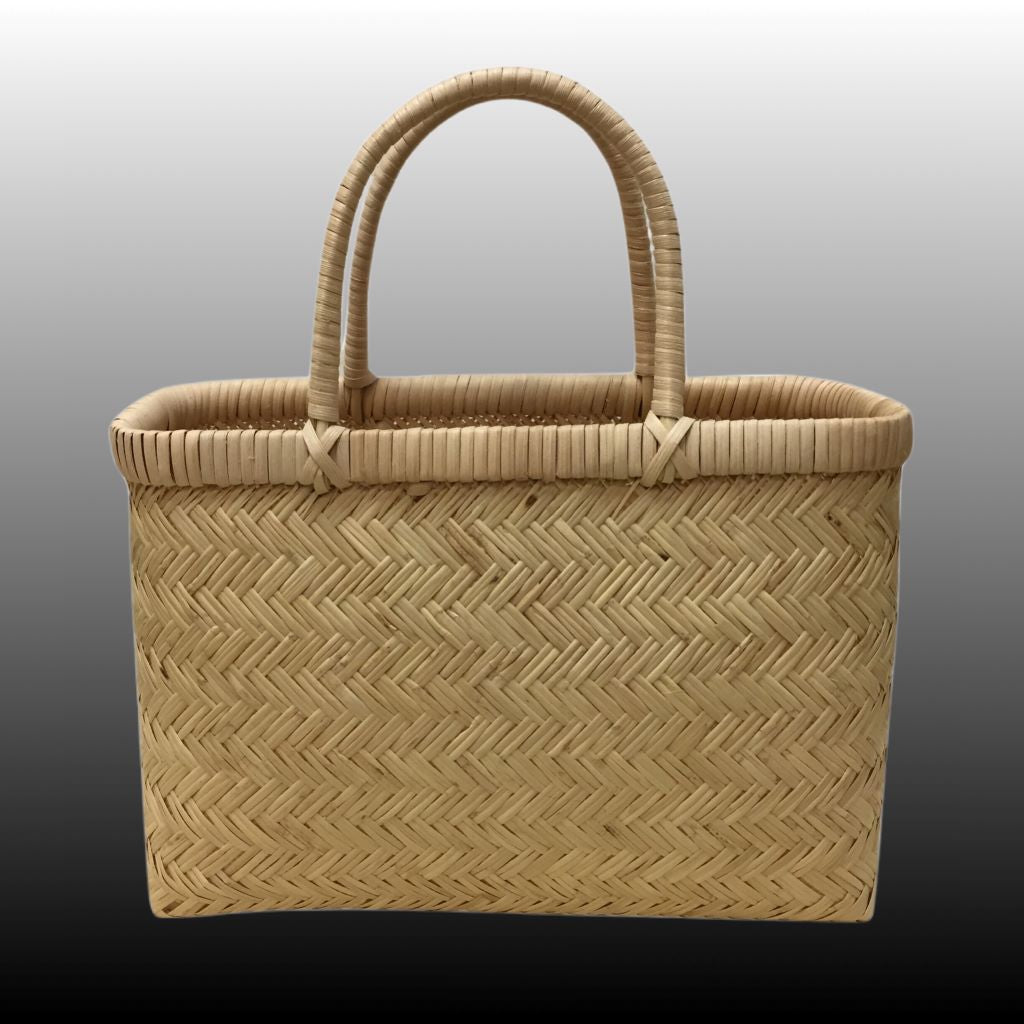 BAMBOO BASKET - ICHIBA KAGO 5x13.25x9 inches
SBAM-13
SBAM-13
---
Price may change without any notice.
Please be advised that shipping carrier is subject to change without notice.
---
Exclusive Item!
Goodness of strength referred to as a shopping basket.
 It will last forever because the bamboo strips are firmly woven by skilled craftsmen, it is not only sturdy but flexible.
The Braided strings handle is covered with plastic tube which makes easier to carry basket.
To place pieces of bamboo into the bottom of basket it makes sturdier.
 Size: 5"(W)x13.25"(L)x9"(H)
This is special order item.
This product is slightly different in size and color because it is handmade.
When we have this exclusive item we will e-mail you.  Please contact us at shop@hitachiyausa.com for details.