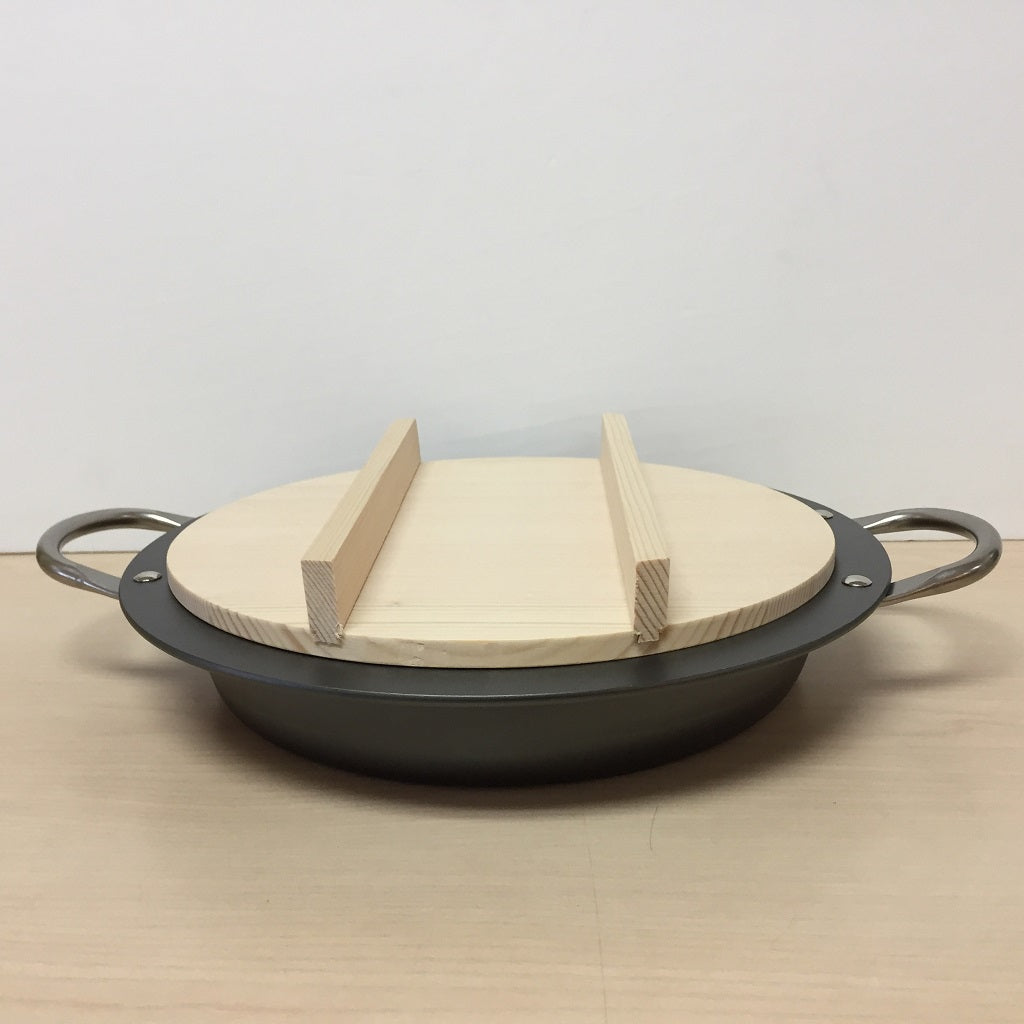 KIWAME SUKIYAKI PAN 240mm/9.4" Pre-Seasoned
---
Price may change without any notice.
Please be advised that shipping carrier is subject to change without notice.
---
The tools must be sturdy, they must be easy to use. And they must be beautiful.
THE IRON PAN
Food needs to be cooked in high temperature at approximately 330F-350F in order to bring out its best flavor. Iron is a material with higher heat resistance, and is also the one best-suited to storing and releasing heat.
In other words, not only is it able to store abundant amounts of heat, it is also able to release just the right amount of heat in order to bring out the best in most ingredients. These properties enable food to be cooked quickly at high temperatures, all without losing any delicious flavor. 
And the greatest advantage is the more you use them, the more oil and metal mix together to make them work even better. 
Unlike teflon, which degrades after several months at worst and several years at best, a good iron pan that is properly cared for can be passed on from parent to child to grandchild and beyond, for decades and decades. They are not disposable tools meant to be worn out and replaced. They are tools that are meant to be cared for, that can be made into something better than they were when they were first purchased.
The Pan for a Lifetime and very strong and tough on rust.
The special thermal processing of the surface enables the oil spreads well and makes it scratch resistant.

Because it applies Nitriding treatment;
There is no need to be bothered by complicated care since it's tough on rust.
Easy to clean up
It may seems like old fashion choice but when you cook with iron your benefits are ;
Chemical Free
Great for Slow cooking Recipes 
It can be as Non-Stick pan as long as proper season and cared for
Easy to clean up
Excellent Heat Retention    
Increase your iron level