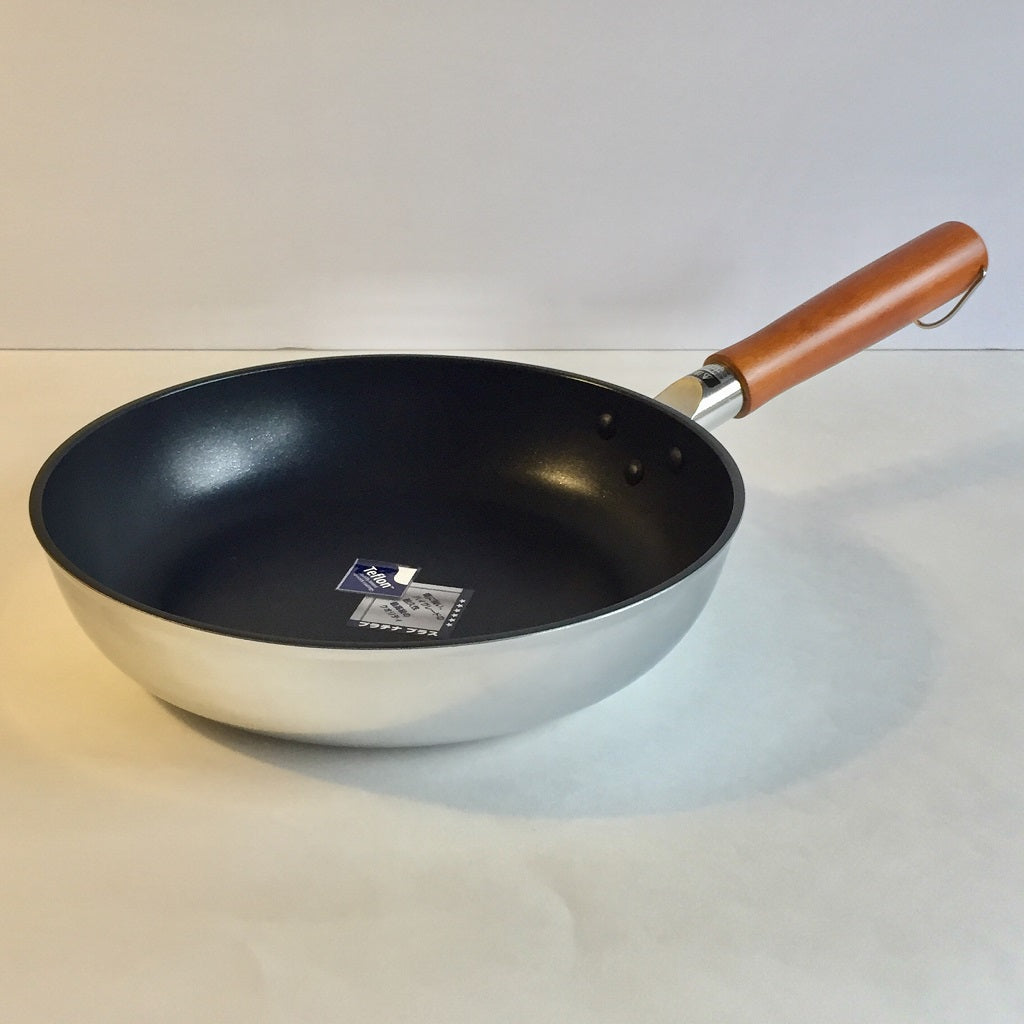 NON STICK FRYING PAN - TAKUMI WAZA
---
Price may change without any notice.
Please be advised that shipping carrier is subject to change without notice.
---
Advantage of Non Stick Pan
Food sticks and burns less easily.
Easier for the cook – you don't have to spend as much time stirring or turning the food.
It requires less cooking fat to prevent sticking, which leads to healthier cooking.
It needs less sensitive touch with the heating element.
Easy clean-up, since food doesn't burn onto the pan.
Materials: Aluminum (Body)
                  High quality teflon coating (Inner surface)
                  Natural wood (Handle)
HOW TO CARE
*Use Low to Moderate Heat for Nonstick Pans.
*Always use plastic (with no rough edges), wooden or heat-resistant silicone utensils.
*Never Store Foods in a Nonstick Pan.
*Avoid Drastic Temperature Changes.
*Always Hand Wash Nonstick Pans.
*Store Nonstick Pans Properly - When you store nonstick pan, place paper napkin     between them to avoid the scratching bottom of pan.