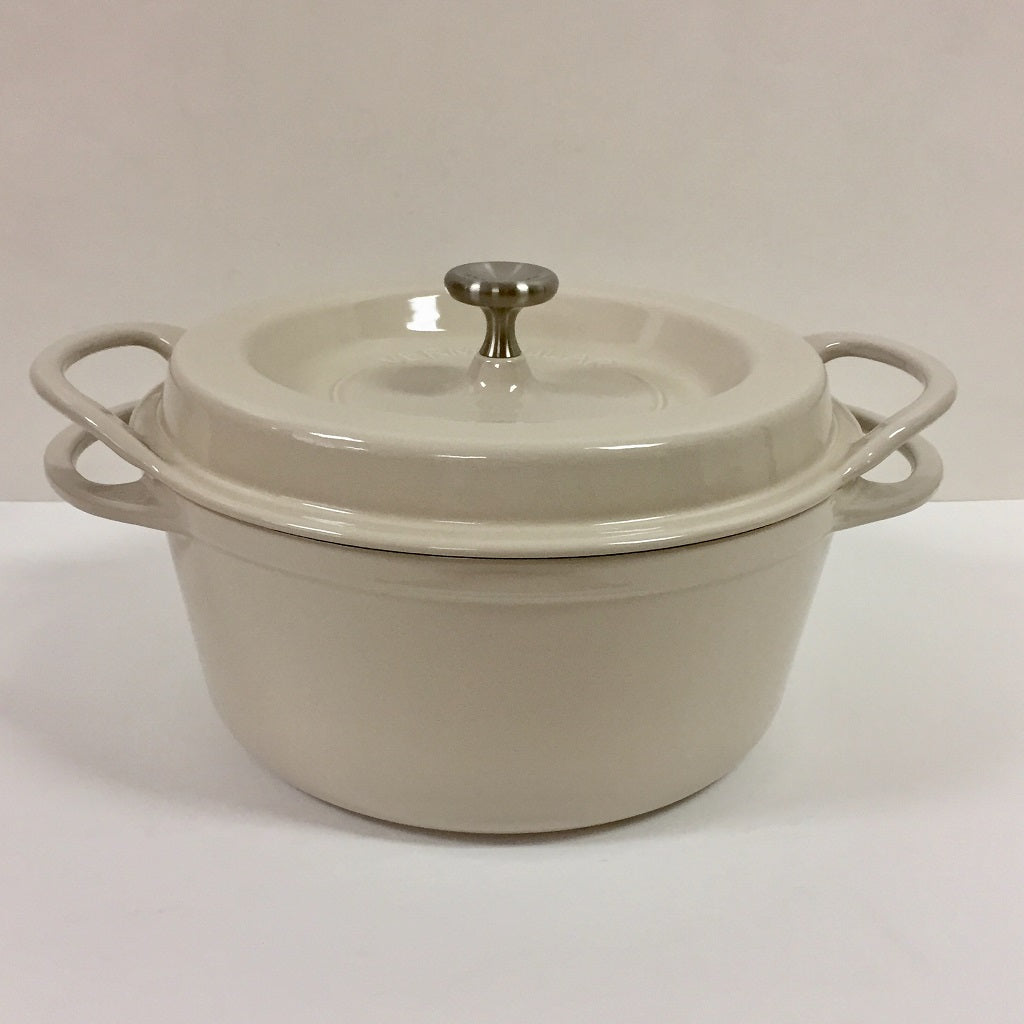 VERMICULAR ENAMELED CAST IORN OVEN POT
---
Price may change without any notice.
Please be advised that shipping carrier is subject to change without notice.
---
Bring out the best flavor or ingredient
Triple Thermal Heating creates a dynamic environment in which each ingredient's natural flavor profile can thrive.
The Oven Pot distributes and retains heat remarkably well, allowing ingredients to sear beautifully while the ridges on the bottom surface ensure ingredients are not overcooked.
The Oven Pot is purposefully designed to be safely and securely held by adding handles to both the lid and pot, making it easy to maneuver for everyday use.
Features
*Precision seal
*Drawing out full flavor of food
*Compatible with all stovetops and oven safe
Diameter: ø8.7" / 22cm  
Dimensions (W x H x D)
11.8 x 5.9 x 3.9 in
Capacity: 3.7qt
Diameter:  ø10.2" / 26cm  
Dimensions (W x H x D)
13.2 x 6.5 x 4.3 in
Capacity:  5.3qt (serve 5-6 people)