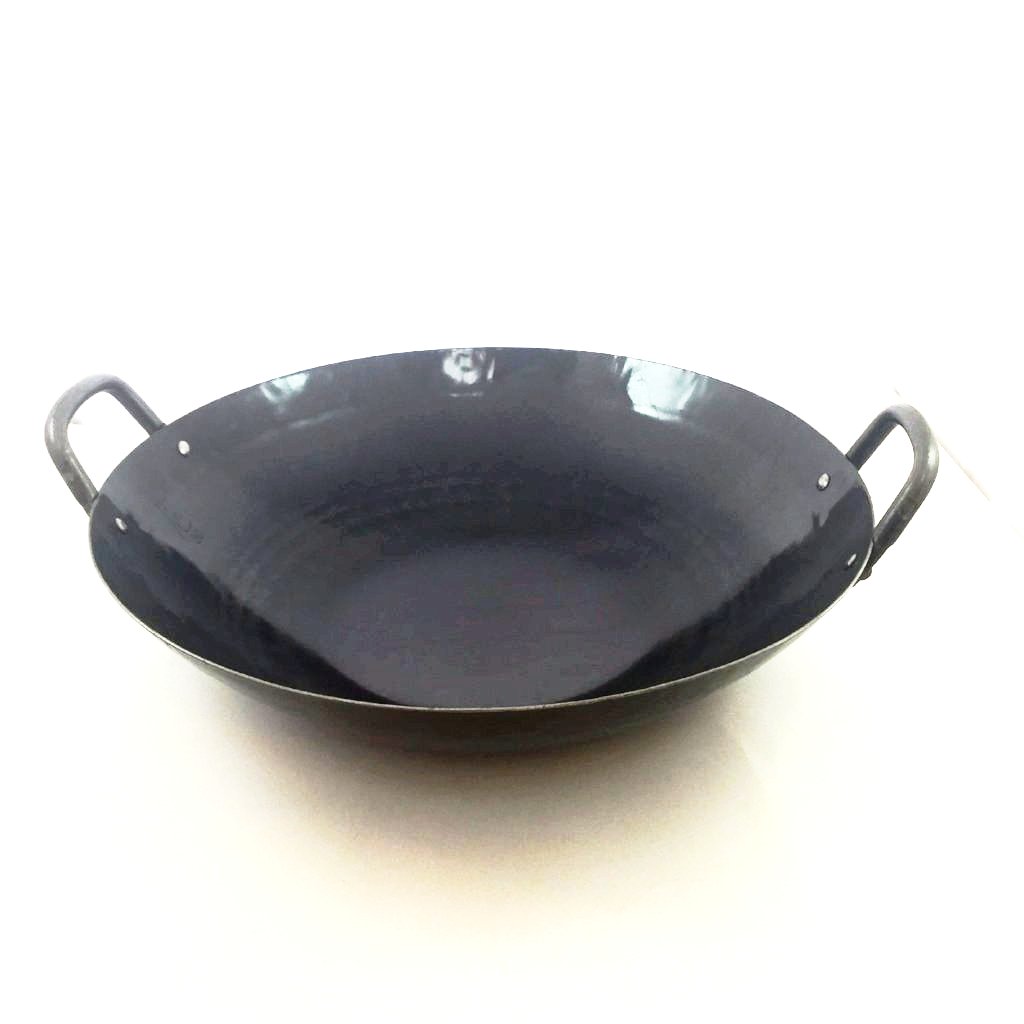 YAMADA KOGYO HAMMERED CHINESE WOK DOUBLE HANDLE THICKNESS 1.2MM
B-01B-001
B-01B-001
---
Price may change without any notice.
Please be advised that shipping carrier is subject to change without notice.
---
The world famous WOK!

Why hammering wok?
By hammering the iron sheet, the particles gets smaller, stronger and harder. And difference of the thickness of the pan makes heat evenly.  When wok is hammered small dimples are made at the same time which prevent foods from burn.
A sheet of iron is hammered over 5,000 times and is checked by skills craftsman.
By hammering the iron sheet, the iron particles become smaller and stronger.
Excellent heat conductivity.
The hammered pattern makes easier for the oil to settle, harder to burn and light weight to hold.
The fire strength is an important factor in preparing Chinese dishes, so the thickness of the pan is made to fit those needs.
The bottom is thick and at the curve where the flames reaches is made thin. This makes the heat conduction even and prepares good food.
It can be used many ways, fry, stir fry, stew, boil, steam….
The best wok that proved by professionals. Researched many years for differences between hammered and pressed.
Made in Japan
You may also like;Yamada wok ladle & Spatula
Yamada Chinese wok
strainer
It's coated with non toxic anti-rust sealant. Please burn off the coating thoroughly before use.
Since it is hammered out over 5000 times, it looks like scratches, may seen on the surface, It will be disappear after seasoning the wok  to remove the coating.  This is not scratch marks on the metal.  Sometimes it marks after coating.