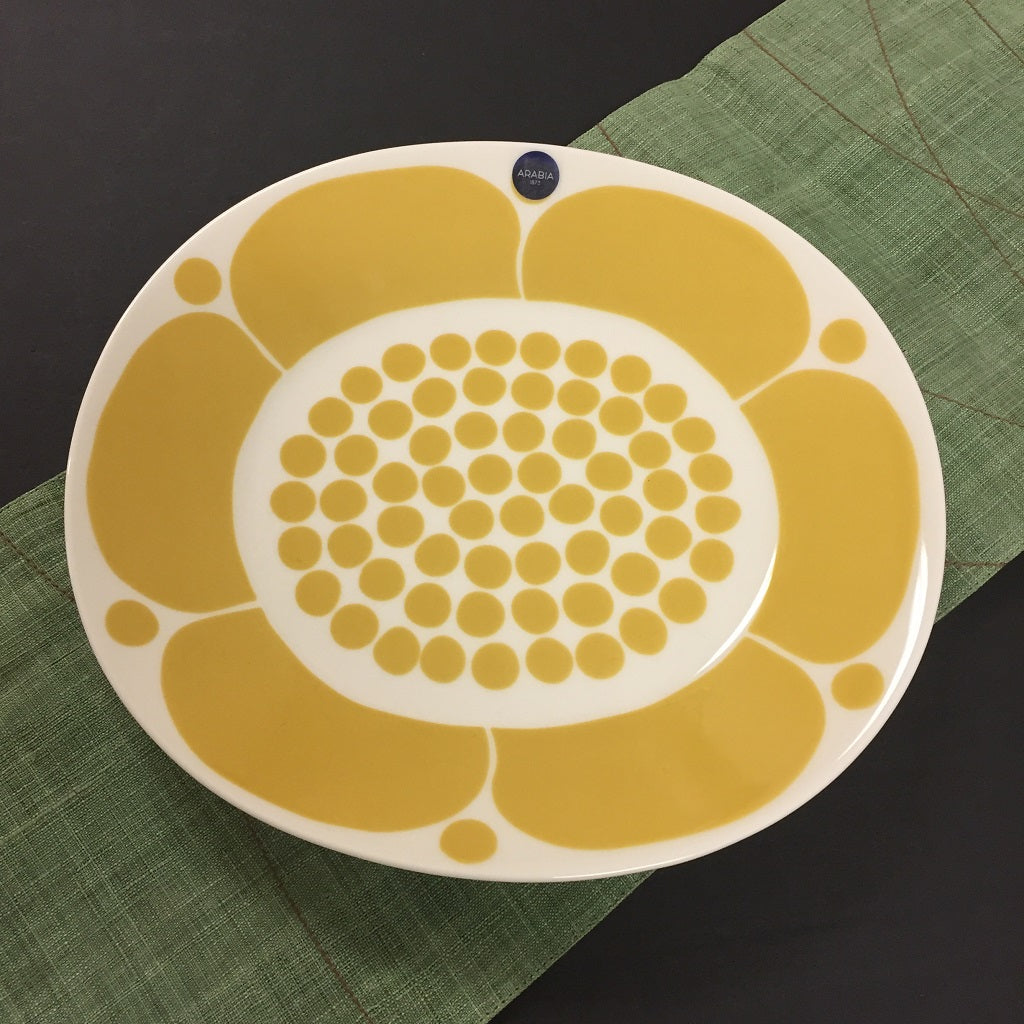 ARABIA DINNER PLATE - SUNNUNTAI PATTERN
---
Price may change without any notice.
Please be advised that shipping carrier is subject to change without notice.
---
This gorgeous dinner plate is create for everyday use for filling with positivity, just like a sunny Sunday.
Dishwasher SAFE, Microwave SAFE, Oven to table. 
Material: Vitro PorcelainVitro-Porcelain is pressed glass which is made to look like porcelain or pottery. Size: 9"x9.5"
Arabia is founded in Helsinki Finland since 1873