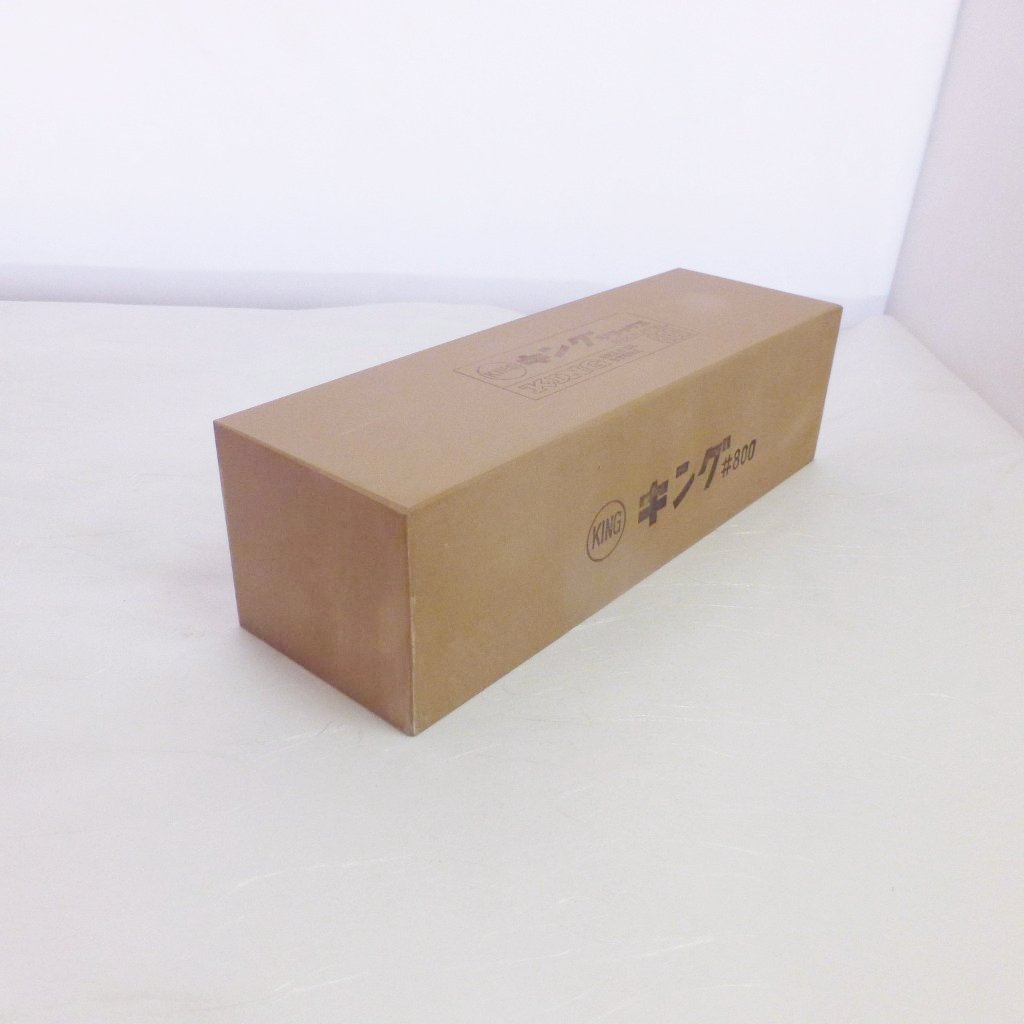 KING DELUXE #800 -Medium coarse
TO-008
TO-008
---
Price may change without any notice.
Please be advised that shipping carrier is subject to change without notice.
---
Recommended by Professional knife sharpener
It is good for repair, fix the chips, re-sharpening.
How to use: Soak the whetstone in the water until stop bubbling, make sure the whetstone absorb enough water.
SIZE: 21 x 6.8 x 6CM / 8.2 x 2.6 x 2.3"