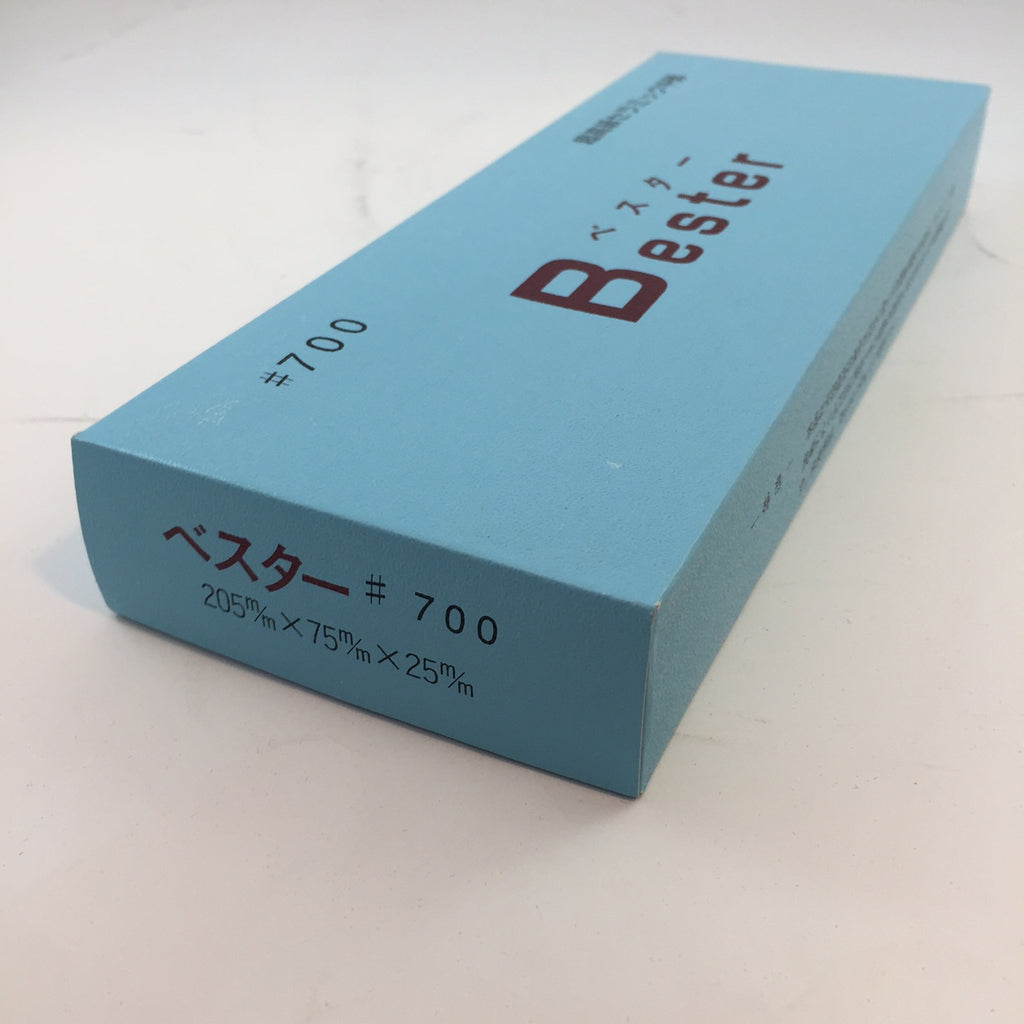 SHARPENING STONE / BESTER SERIES
Bes700
Bes700
---
Price may change without any notice.
Please be advised that shipping carrier is subject to change without notice.
---
Excellent in sharpening power. Got influence from Nature stone. Hybrid sharpening stone. If you are looking for the edge has "Authentic / Modern" taste, then this is the one you are looking for. Good with Stainless Knife because, ingredients of this material is 70% ceramic. You will be able to get a edge back faster compare to authentic whetstone. Soak in water before use.
205mm x 75mm x 25mm