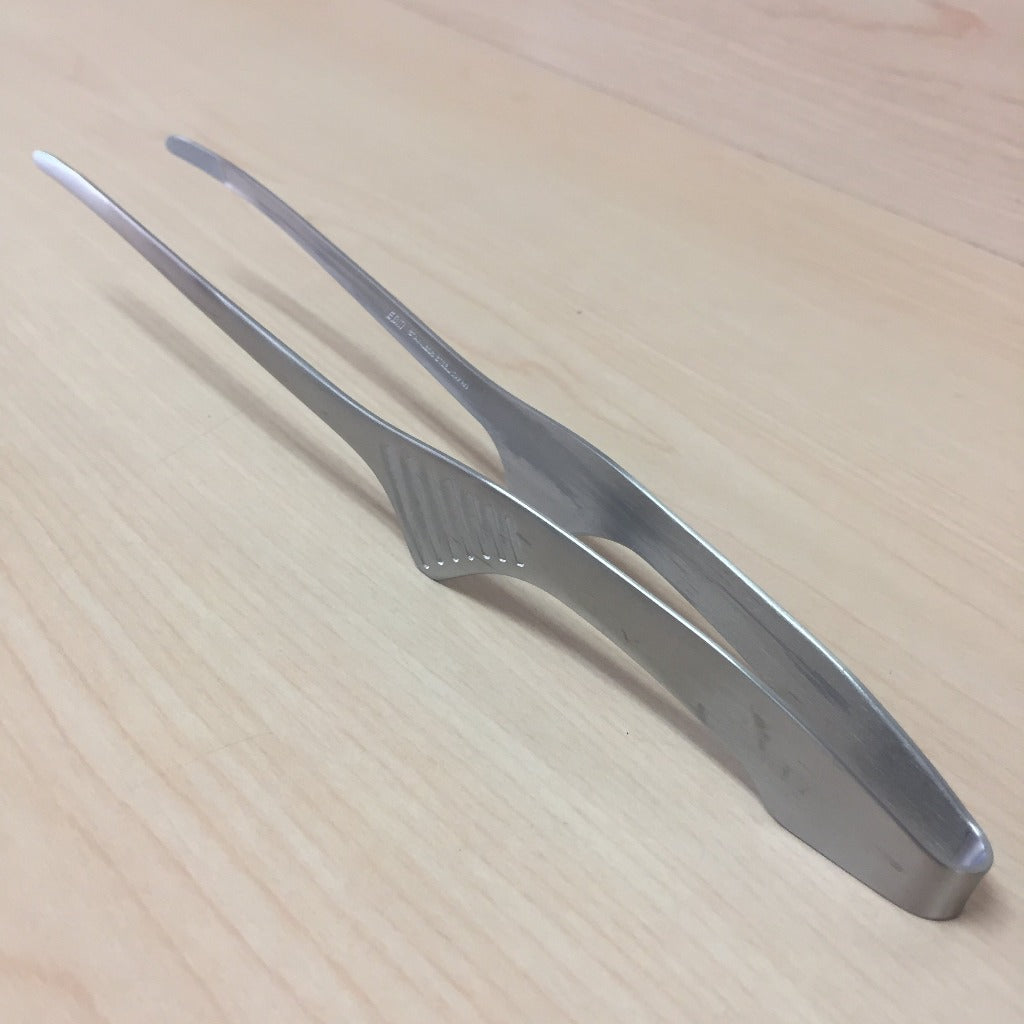 CLEVER TONGS
CLV-SILVER
CLV-SILVER
---
Price may change without any notice.
Please be advised that shipping carrier is subject to change without notice.
---
-The thin tong makes easy to pick up and useful.
-The tip of tong does not touch the table when left it alone.
-Easy grip because slip-resistant design.
High quality stainless steel.
Silver small and Gold 9.5"/242mm   18-0 stainless steel 
Silver large 12.5"/317mm  18-8 stainless steel