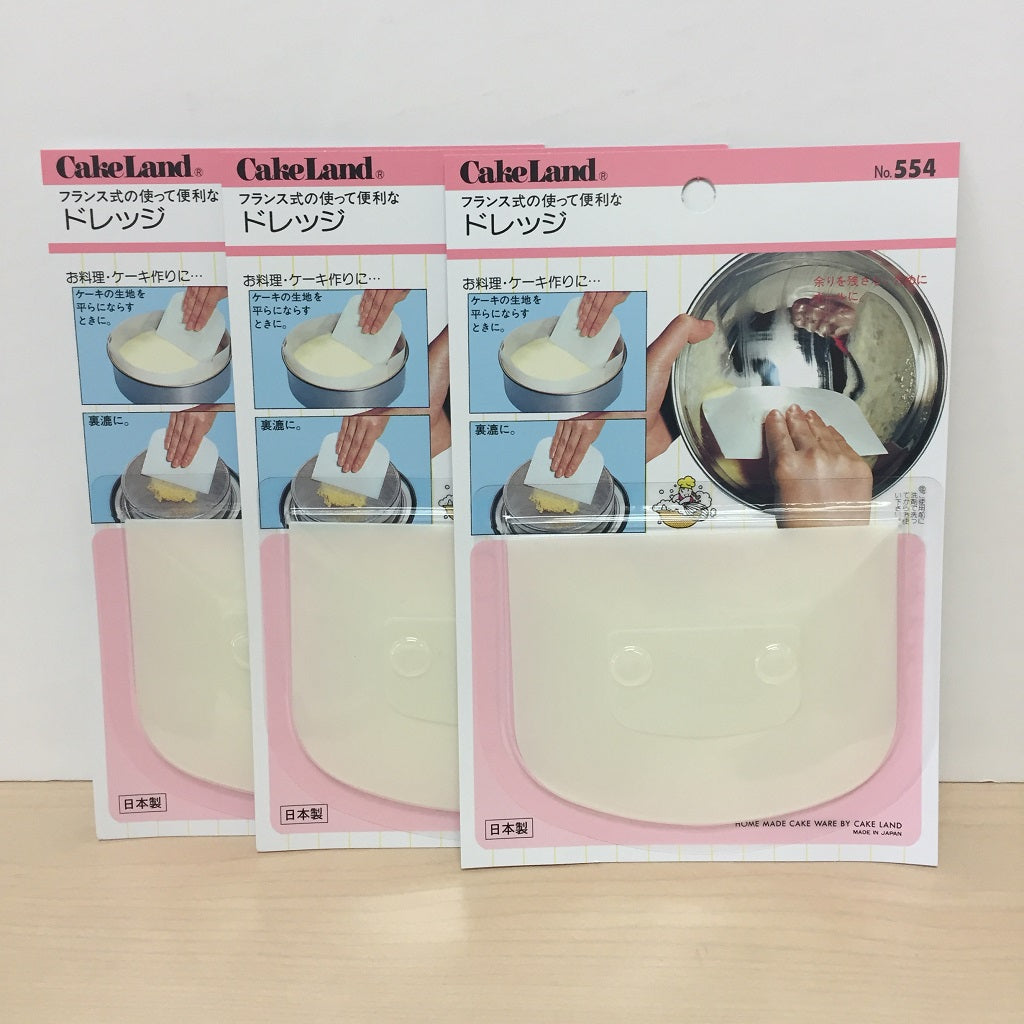 3 Dough Scrapers / Bench Scrapers
---
Price may change without any notice.
Please be advised that shipping carrier is subject to change without notice.
---
Multipurpose
The scrapers are very multifunctional, you can use these scrapers as a spatula to decorate cakes, cupcakes, pastries and more.
 Reduce prep time and food waste, you'll no longer have to struggle with kitchen messes and stacks of dirty bowls. Cake Scraper is non-stick, better to move the dough from the bowl or shaping it around.

Easy to use & Clean. Clean it with warm water or soap water after use.

Curved line is prfect for scraping side of mixing bowl

Material : Plastic
Size: 4.7"x3.7"
Included 3 scrapers
Made in Japan
Voice from professional 
It's firm and is multifunctional. I use it to scrape bowls and the straight side is great for dividing bread dough. Others are usually a little bendy which works for only scraping bowls mix but the cakeland scraper has many uses - bowl scraper, dividing dough, and smoothing out cake mixes or finishing cake decorations. I've given this to many of my former colleagues in the industry and they love it and they've returned to buy it for their staff as well. 
I have 2 now that I use, and I want to gift some to my former colleagues here in the Bay Area while also promoting the lovely store in Torrance. I've also sent a few to some friends of mine in NY and they all