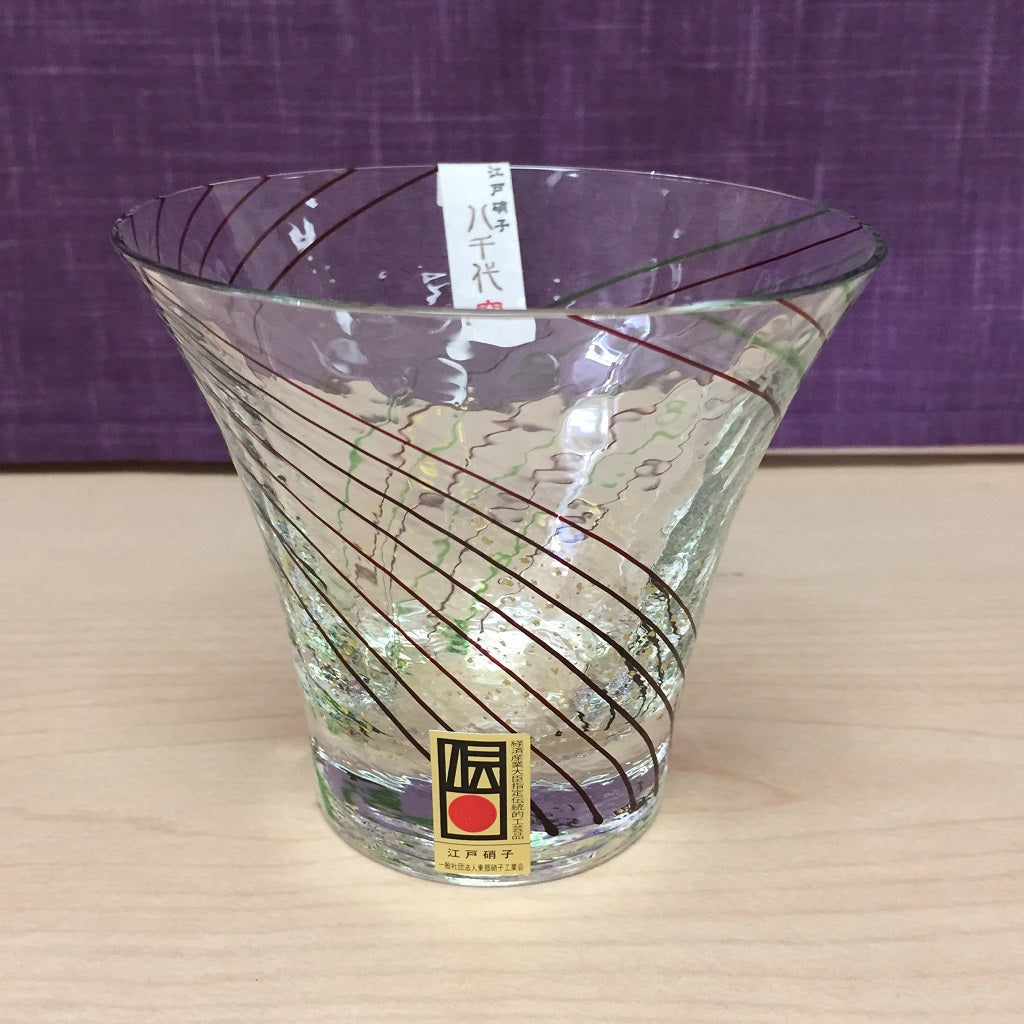 EDO GLASS - YACHIYO-GAMA-SETSUGETUKA / 江戸ガラス八千代窯-雪月花
TYL-Y-1788
TYL-Y-1788
---
Price may change without any notice.
Please be advised that shipping carrier is subject to change without notice.
---
Edo glass, traditional craft recognized by Japan MINISTER OF ECONOMY, TRADE AND INDUSTRY.   
Made by craftsman's amazing skills with high temperatre flames, creating clear but crisp atmosphere over the glass.
A simple design with flared shape.
A small amount of gold is mixed into crystal glass, it creates a glamorous look.
Just look at them gives you a relaxation.  Save it for special occasion or everyday use for sake lover.
Material: Crystal
Size: 9.7cm (D) x 8.4cm(H) / 3.8"(D) x 3.3"(H)
Volume: 225ml
Edo Glass craftsmen have preserved this traditional handwork since Edo period, and even now, the technique of the handmade glassware is vividly alive and performed in the Tokyo area.