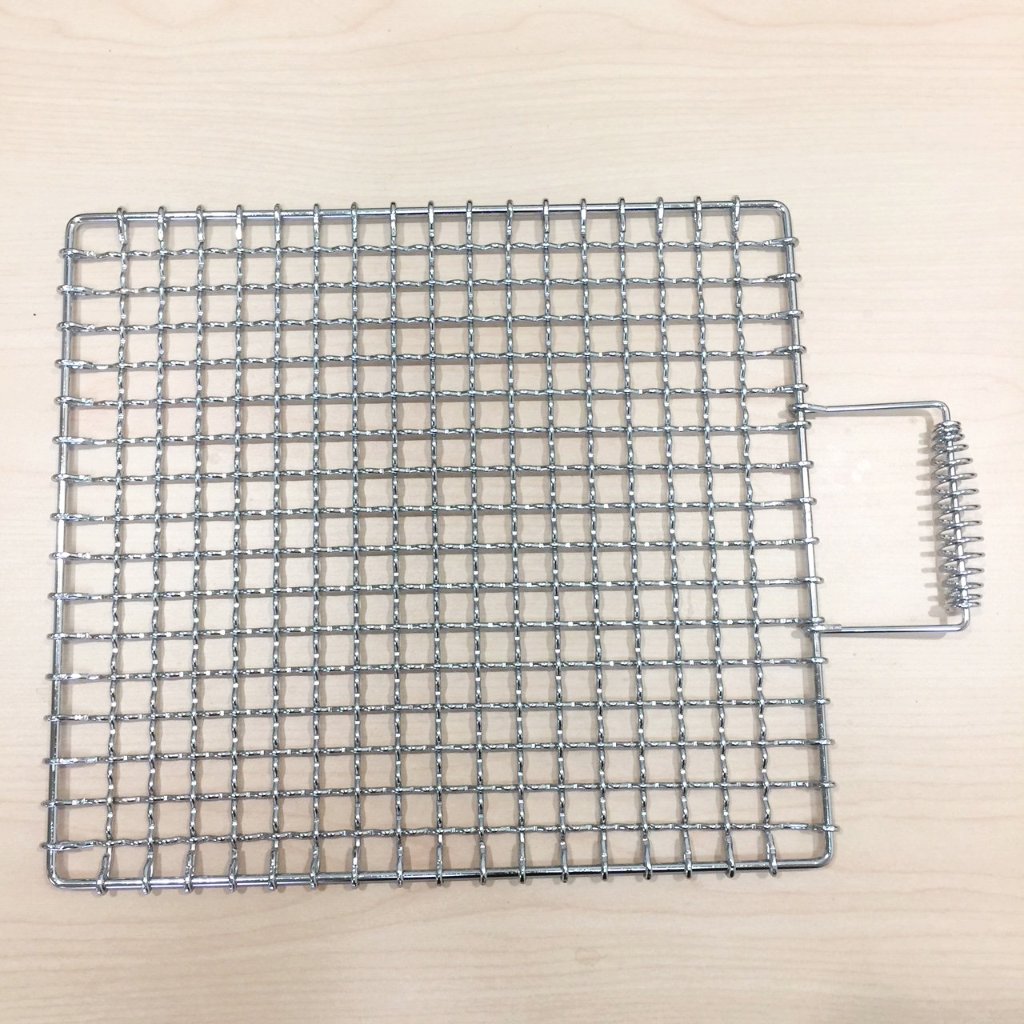 HEAVY DUTY GRILL NET
EM-330
EM-330
---
Price may change without any notice.
Please be advised that shipping carrier is subject to change without notice.
---
For every day use.  Tough and last long.
Made of iron steel and chromium coated.


Iron Steel Grilling Net with Handle is great for quick grilling over stove top or BBQ grill.  This net can also work conveniently when heating a very small pan and toast bread, mochi(rice cake).  Just set this net over the stove or grill, and place a small pan on the net, so a pan can sit with stability on the stove top.