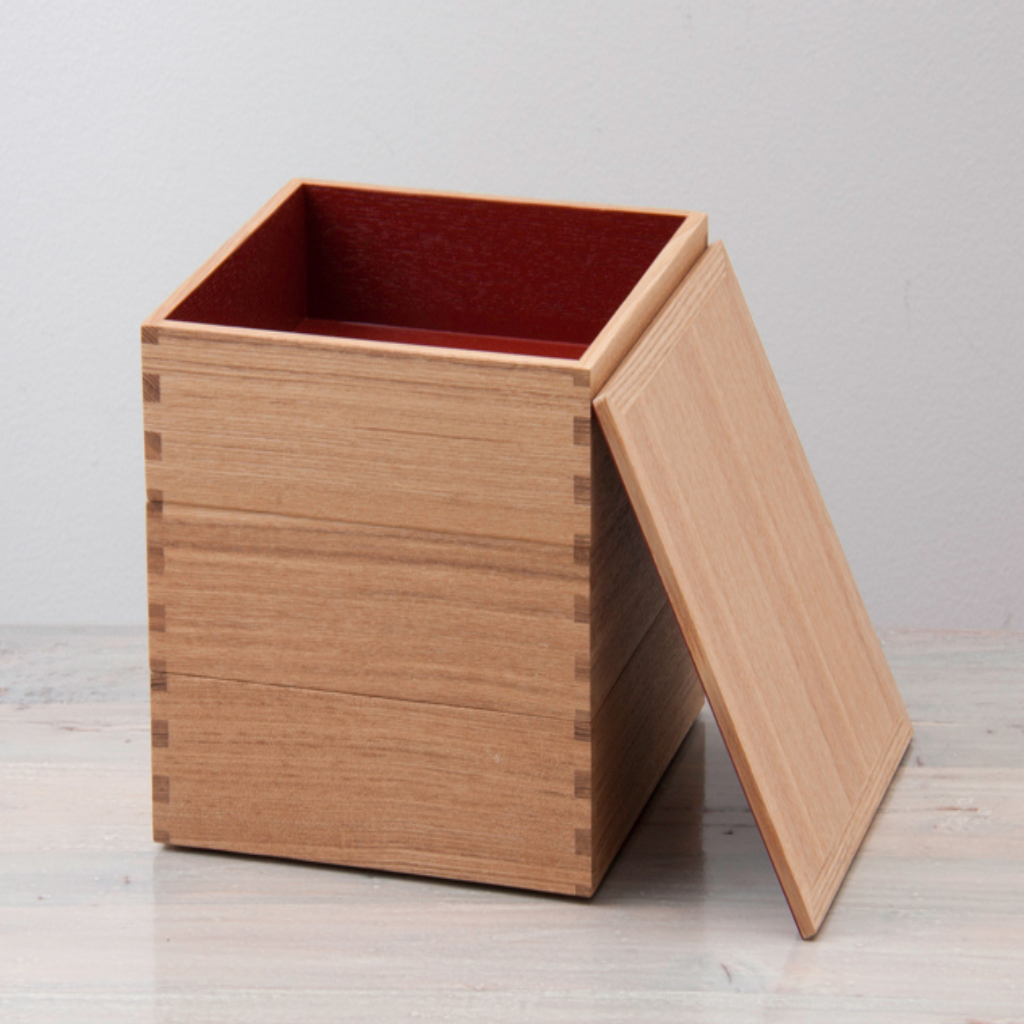 JYUBAKO LUNCH BOX - Matsuya Shikki
MAT-03
MAT-03
---
Price may change without any notice.
Please be advised that shipping carrier is subject to change without notice.
---
The beauty of natural wood and coated in lacquer brings delightful color to the table.
This 3 tiered lunch box called "Jyubako" is used for special occasion like New Years celebration in Japan.  Also "tired" means layer of happiness.  Ingredients should be odd numbers because odd numbers are good luck in old time of Japan.
Pack your favorite food in the Jyubako lunch box and take it to picnic.

Materials: Natural wood
Inside: Lacquer coating
Size:7"x7"x7"(H) / 3 tiered7"x7"x2.25"(H) / 1