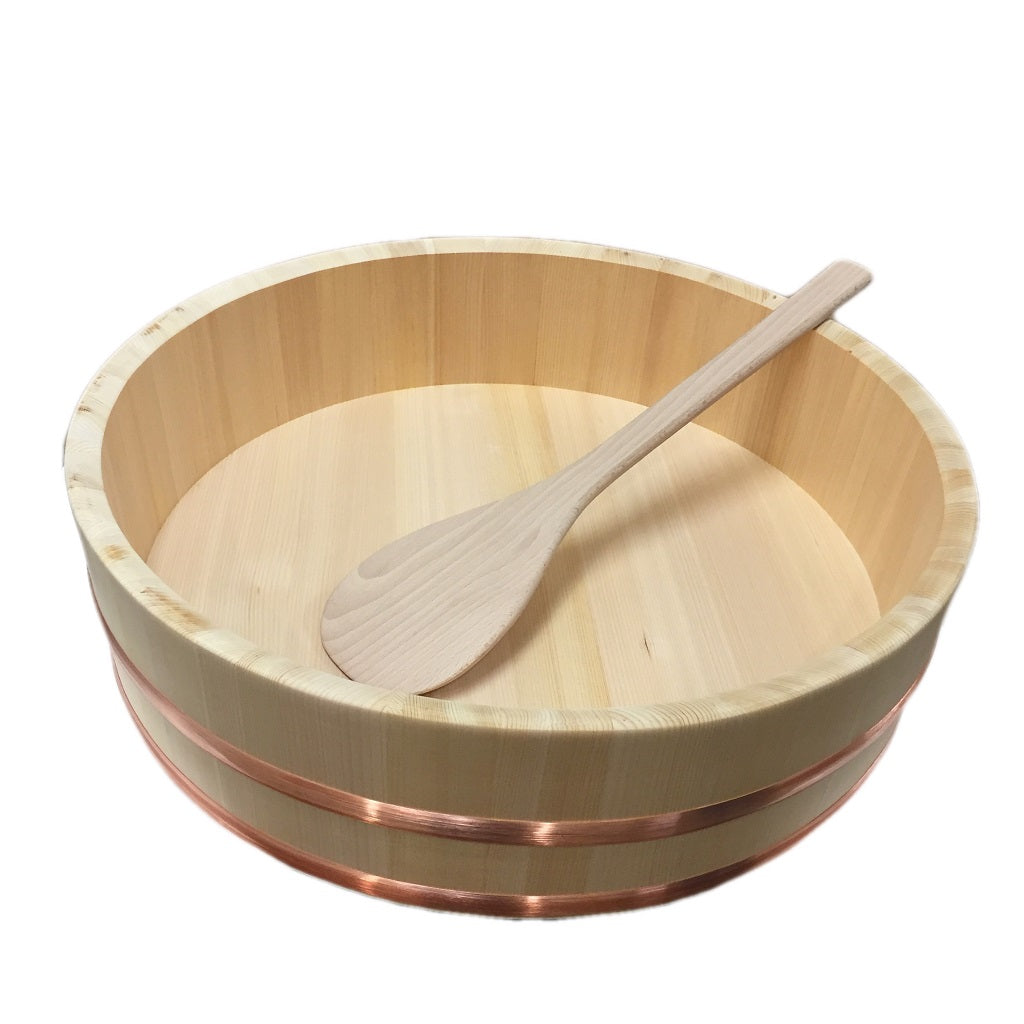 60cm HANDAI/HANGIRI JAPANESE WOODEN SUSHI OKE-SAWARA CYPRESS W/SPATULA
---
Price may change without any notice.
Please be advised that shipping carrier is subject to change without notice.
---
A handai/hangiri also known a sushi oke, is a round, flat-bottomed wooden tub or barrel used in the final steps of preparing rice for sushi. Traditional hangiri are made from cypress wood bound with two copper bands.

This beautiful and traditional sawara cypress wooden rice mixing tub, hadai/hangiri, absorbs excess water, allowing your rice to reach the perfect consistency every time.

Handai/Hangiri can be handy tool for your home party. It can be used for the cold noodle, cooler with ice cubes and of course for Sushi rice.

*Tough on water
*Good water absorption
*Includes 54cm/21.3" Miyajima rice spatula -natural wood 
This high quality wooden miyajima rice spatula is perfect for use with mixing large quantities of sushi rice and the best feature of the rice spatula is that it allows you to mix the rice without mashing the grains.  The thinner top makes this task perfect.
Handai/Hangiri
Size: ø60cm/23.6 inches 
It can be hold 40 Japanese size cups (1cup=200cc). Approximately 30 US size cups
Material: Sawara Cypress (Chamaecyparis pisifera)
Band: Copper