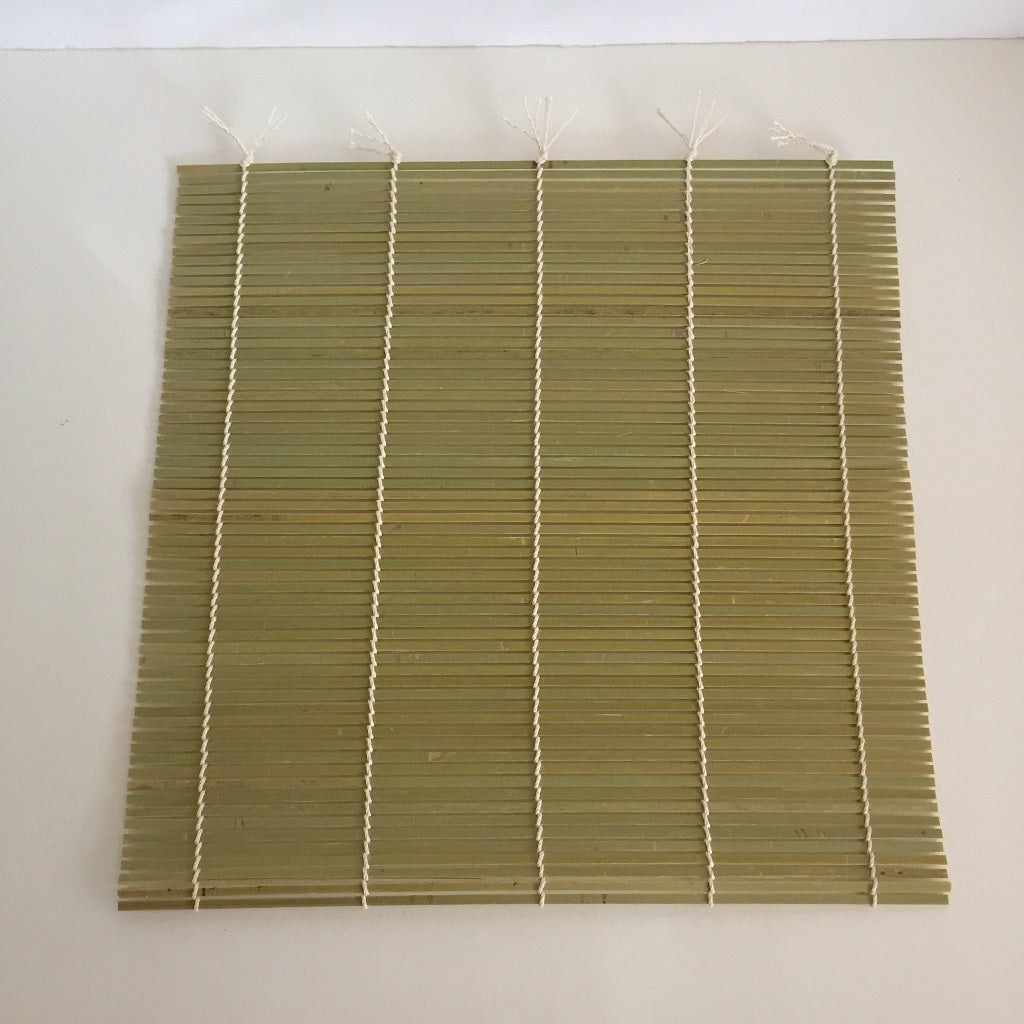 MAKISU - KYO-MAKISU SUSHI ROLLING MAT
MKS-K01
MKS-K01
---
Price may change without any notice.
Please be advised that shipping carrier is subject to change without notice.
---
 Green color side for rolling sushi.
 This tightly-woven fine grade bamboo makisu is very high quality and will stand up to daily restaurant use.
The thinner bamboo strips make it easier to roll.
This size of "makisu" is useful for larger roll called "Futomaki". You can use it for soba, washed vegetables or fruits for straining, preparation for your cooking as well.
 Ivory color side, it is perfect for Datemaki/Japanese sweet omelet roll.
Size: 9.25"x9.5"  Material: Bamboo