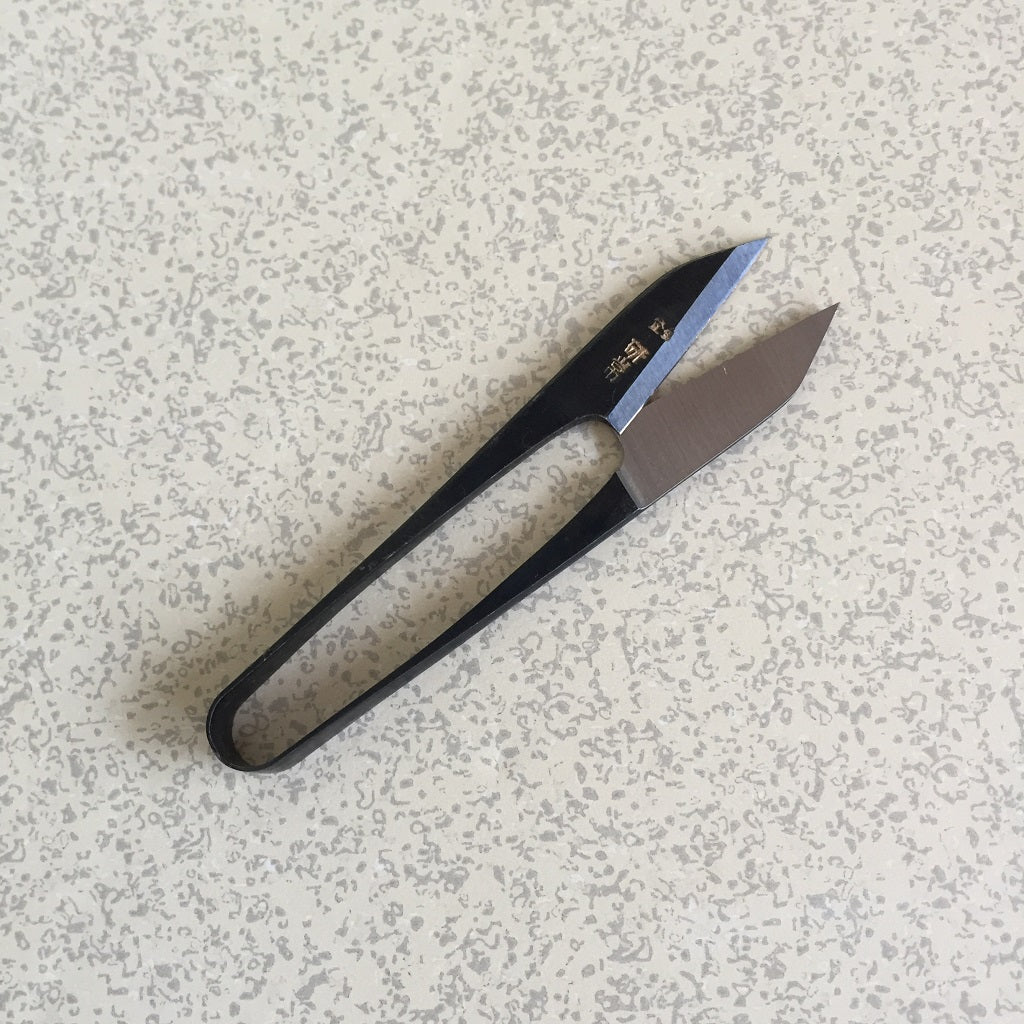 NIGIRI BASAMI - THREAD SCISSORS-Blue Steel
---
Price may change without any notice.
Please be advised that shipping carrier is subject to change without notice.
---
Nigiri Basami is a pair of sharp and durable Japanese grip scissors.  These scissors have been traditionally used for cutting thread and for complex areas. Cutting a thread can be done simply in one move because of its design, no hinge and open blades. This one motion makes it easier and quicker for professional and home sewing work. Their sharp edges are very suitable for detailed work.
They are made of Blue steel, sharp and durable. 
Available in two sizes;105mm/4.1 inches120mm/4.7 inches