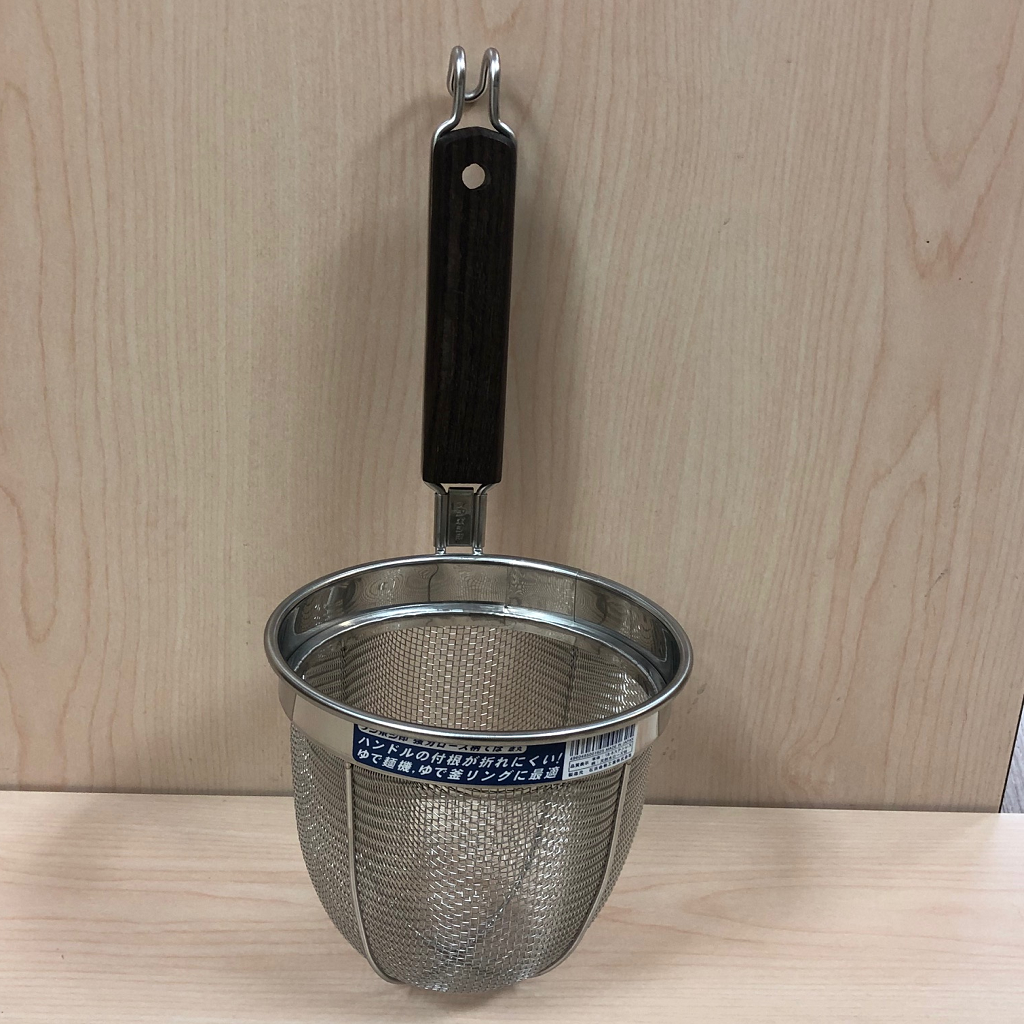 RAMEN / SOBA/UDON NOODLE STRAINER WITH JAPANESE SHITAN WOOD HANDLE
FUJITEBO1
FUJITEBO1
---
Price may change without any notice.
Please be advised that shipping carrier is subject to change without notice.
---
Tough on water and sanitary
Cooking noodles in the hot water, hot steam, you want to make sure your cooking tool is durable enough to take heat.  The Japanese shitan wood is the perfect material for this type of cooking because of its character ( absorbing less water)
Save your time by cooking in one pot!

Multi-purpose deep basket design for rinsing, straining, steaming, blanching, par boiling, and reheating vegetables, pasta, noodles and dumplings. Great as Noodle strainer.

Made in Japan. Super strong frame and ring construction: doesn't budge or get flimsy even with heavy contents ,Size of punched holes is good enough to blanch and strain frozen peas and diced carrots. 10 mesh.

Top quality stainless steel alloy: Corrosion Rust Resistant

Hook-edge keeps it in place as it hangs in a deep pot when steaming or boiling food. Fits into most deep pots and cauldrons; convenient and easy to clean unlike mesh wire type strainers

 
Measures: Basket Diameter 14cm / 5.5", 15cm / 5.9" H. 35cm / 13.5" H with 

handle.

Again, Very Strong Made!! GUARANTEED for RESTAURANT USE.