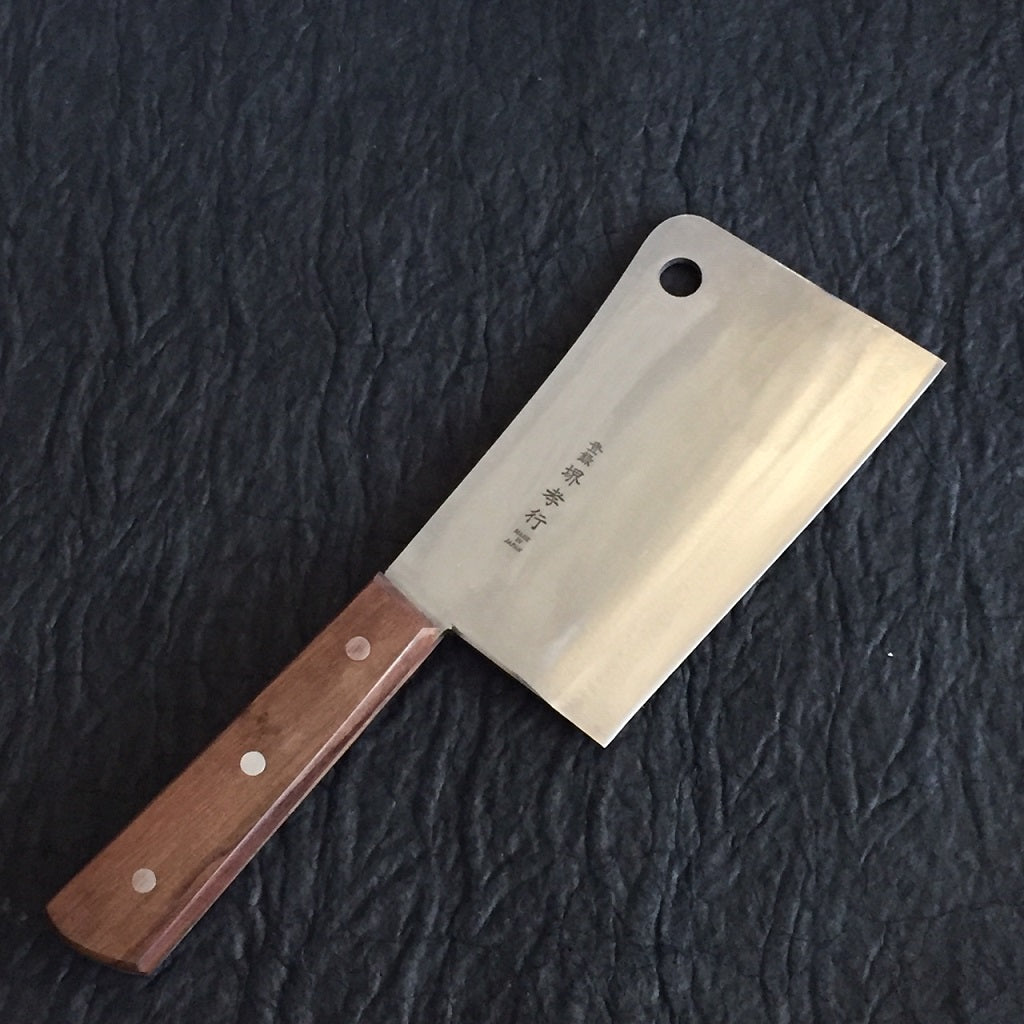 SAKAI TAKAYUKI CHINESE / CLEAVER KNIFE 15cm / 5.9" and 18cm / 7"
AO-20102
AO-20102
---
Price may change without any notice.
Please be advised that shipping carrier is subject to change without notice.
---
This Chinese / Cleaver Knife from Sakai Takayuki is perfect for chopping poultry or lobster tails. The wide blade surface works well for sliding under and picking up foods after chopping. Also, it features a hole so that you can hang it on a wall for convenient accessibility anywhere in your kitchen. Crafted from high-carbon stainless steel, this knife's blade is built strong and will provide you with accurate slices and long-lasting use. 
Blade Length / Weight: 15cm / 5.9" – 575g , 18cm / 7"– 737g 
Blade Thickness: 4mm