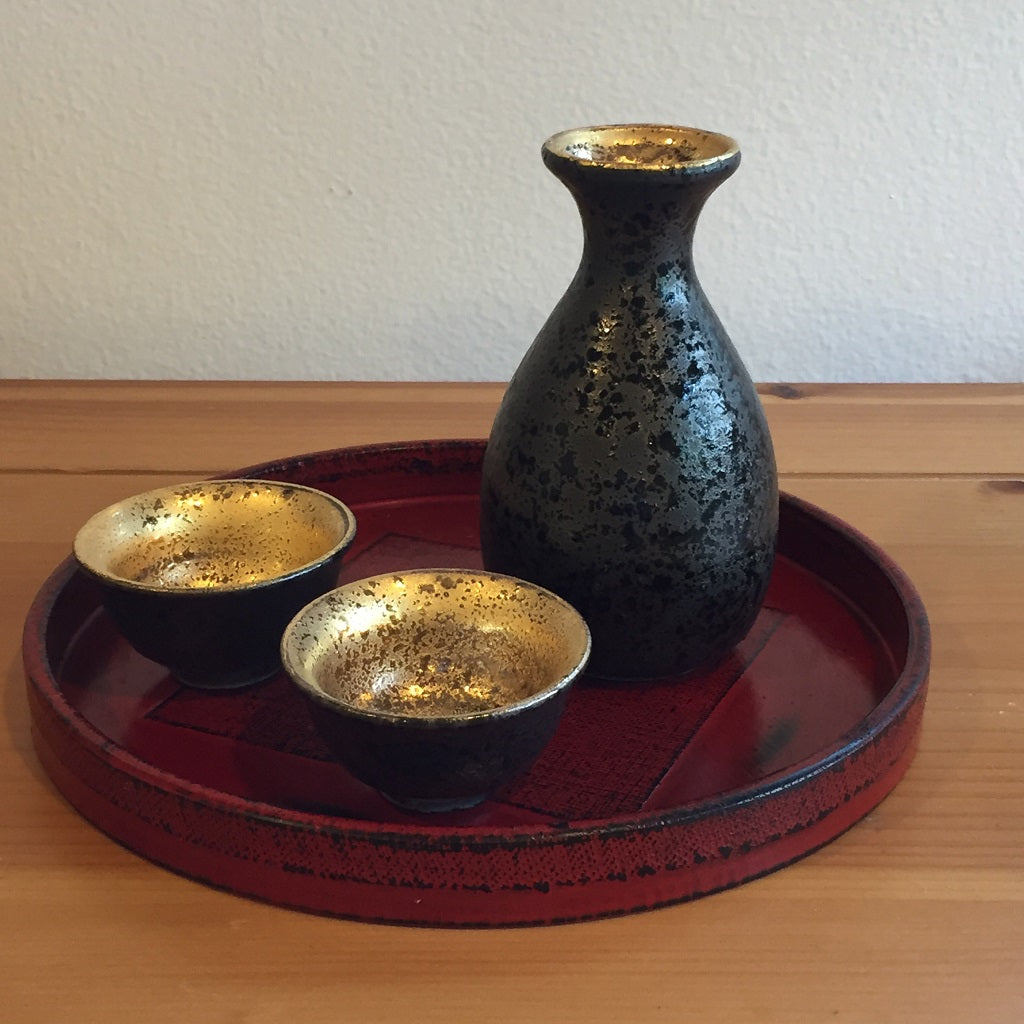 SAKEWARE SET - CARAFE & CUP MOTTLED PATTERN
---
Price may change without any notice.
Please be advised that shipping carrier is subject to change without notice.
---
Complete your Japanese experience with this stunning sake server tokkuri(carafe)&sakazuki(cup).  Made in Japan from high-quality ceramic, this handmade sakeware is complete with a gold finish on the inside. If sake drinking is not for you, it can also be used as a household decoration or flower vase.
Set: 1 Carafe & 2 cups
Carafe : 7-7.5 fluid oz
              ø1.75'(top) ø2"(bottom) ø3"(middle)
              5" height
Cup: 1 fluid oz  ø2.5"x1.5"(H)
*Tray is not included.