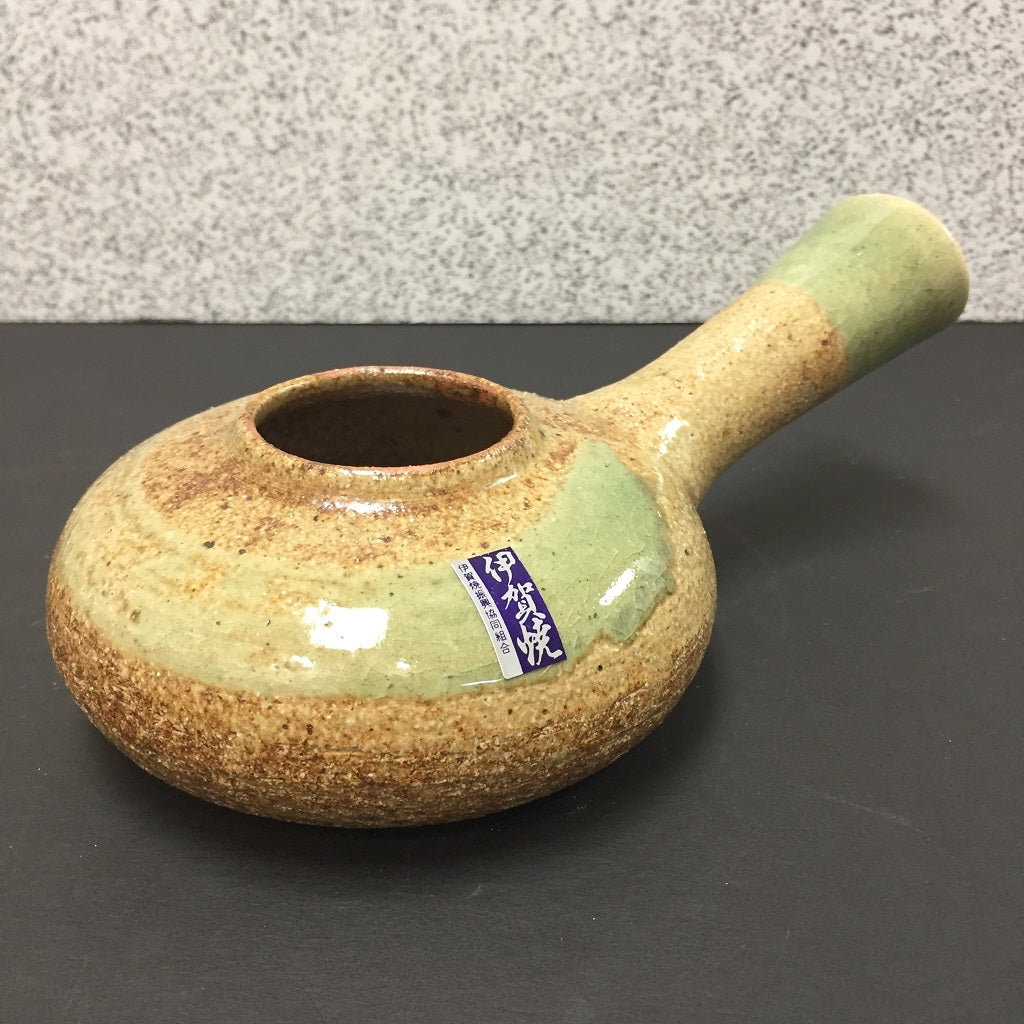 SESAME ROASTER - NUTS ROASTER / HOROKU( IGAYAKI)
---
Price may change without any notice.
Please be advised that shipping carrier is subject to change without notice.
---
Handmade Horoku is made from IGA ware.
Horoku is a very traditional type of donabe, which is used for roasting sesame seeds、nuts, roasted tea(houjicha-brown tea), coffee beans, etc.
You put sesame sheeds, nut, lose tea leaves,etc inside of "Horoku roaster" and just set it over the flame, and gently oscillate to roast evenly. The aroma of ingredients  will delight your nose. 
The aroma of ingredients increase your appetite.
Ivory and black 2 tone color horoku is unglazed.
Body ø4.5"x2"(H)  Hole ø"1.75
Handle "3.25 long  Hole ø"1 
Light brown with light green brush style is glazed.Body ø"4.75"x3"(H)  Hole ø"2.2"Handle 3.5" long  Hole ø"1.25"