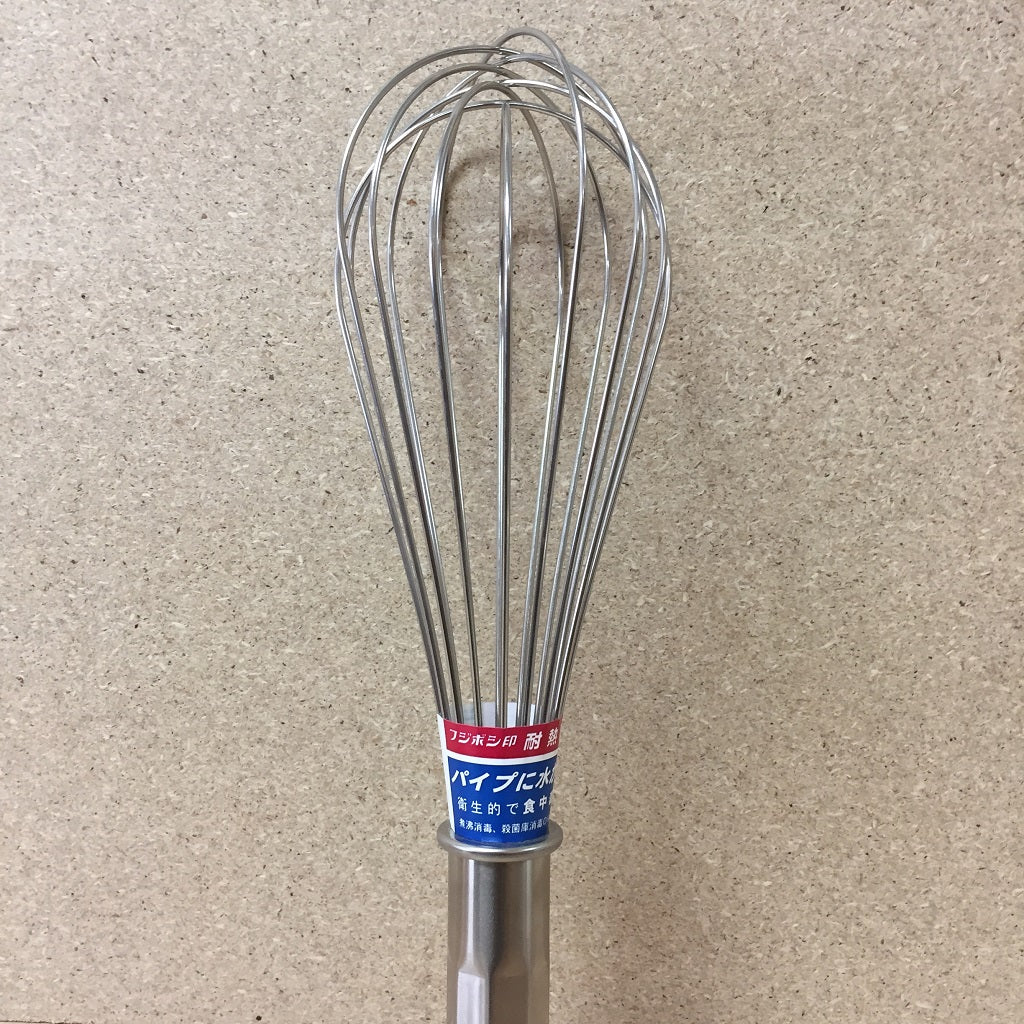 STAINLESS STEEL WHISKS - FOR COMMERCIAL USE
---
Price may change without any notice.
Please be advised that shipping carrier is subject to change without notice.
---

 H

eavy mixing, stirring, and beating tasks

 

This commercial use whisk featuring a rust-free 18/8 stainless steel design paired with heavy-gauge, spring wire loops.  this item is built for everyday use in busy commercial kitchens. While its long shape and thicker wires are ideal for labor-intensive mixing of heavy batters, its solid handle ensures a sturdy grip for for a quality feel as you prepare your culinary creations. Plus, its fully-sealed construction is safer and more sanitary for your kitchen use.