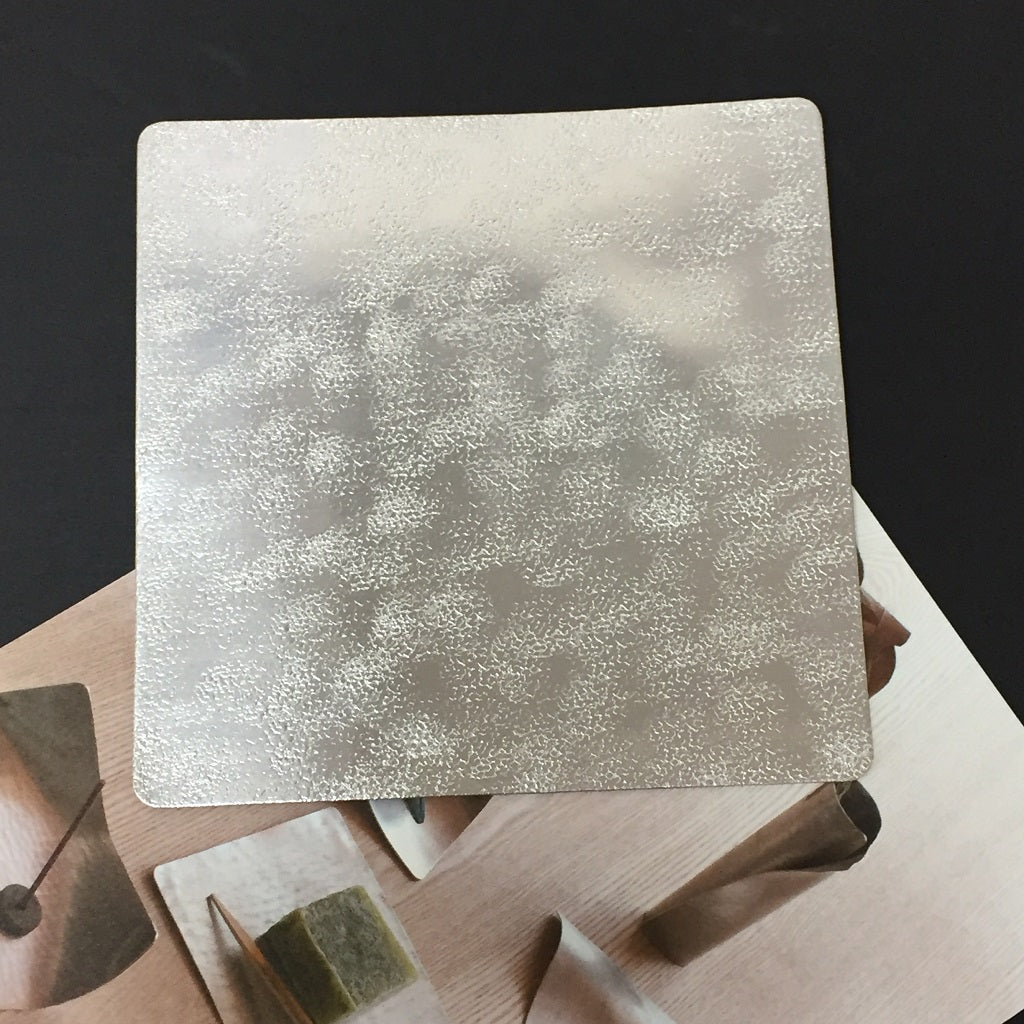 SUZUGAMI PLATE・錫紙 Form your own
---
Price may change without any notice.
Please be advised that shipping carrier is subject to change without notice.
---
This thin like a paper plate can be folded and bent like an "origami ".  
Unlike an ordinary tin plate, Suzugami was firstly compressed and extended many times. As skillful craftsmen rhythmically hammer the plate, any degradation due to bending and stretching has been reduced.
Enjoy form your own and re-flatten it with a rolling pin.
Material: 100% pure tinSize: 130mm/5" x 130mm/5"weight: 135g/4.7ozRolling pin ø1" x 6"