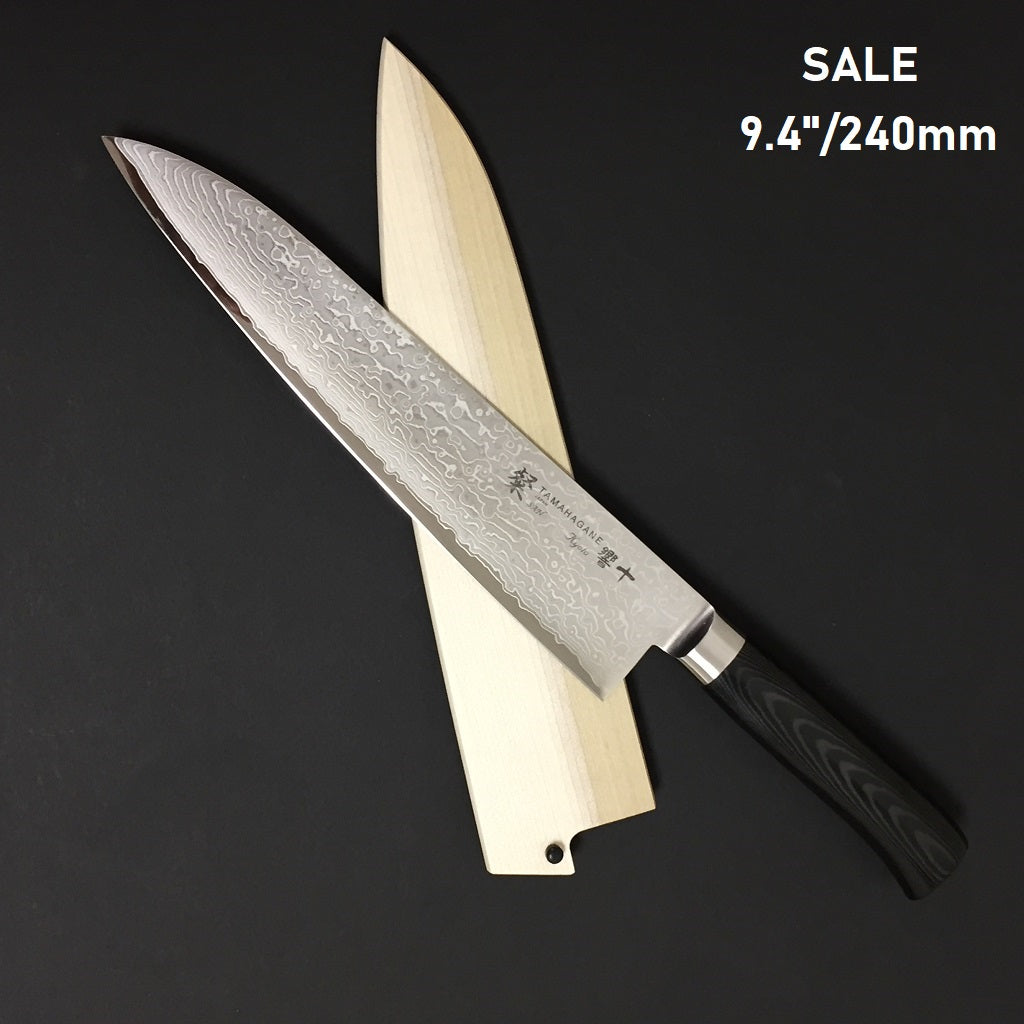 TAMAHAGANE SAN KYOTO CHEF KNIFE WITH SHEATH
SNK-1104
SNK-1104
---
Price may change without any notice.
Please be advised that shipping carrier is subject to change without notice.
---
63 layers of VG5(core)and SUS410(rest of 62 layers) . The raw material with 63 layers was thinned to 2.0mm from 20.0mm by repeated rolling process. 


Specifications
63 layers
Material : VG5 steel core sandwiched between layers of SUS410 steel for stain resistance
Edge Style : Double edged
Handle material :Strongly compressed laminated-Linen
Message from Masazumi Hirota
"Among the many knives, this knife has the Damascus's beautiful ripple effect and the together with the handle, the knife's overall beauty will make your cooking more fun and enjoyable. This handle has a thicker hand grip, and makes it comfortable to use for anybody.