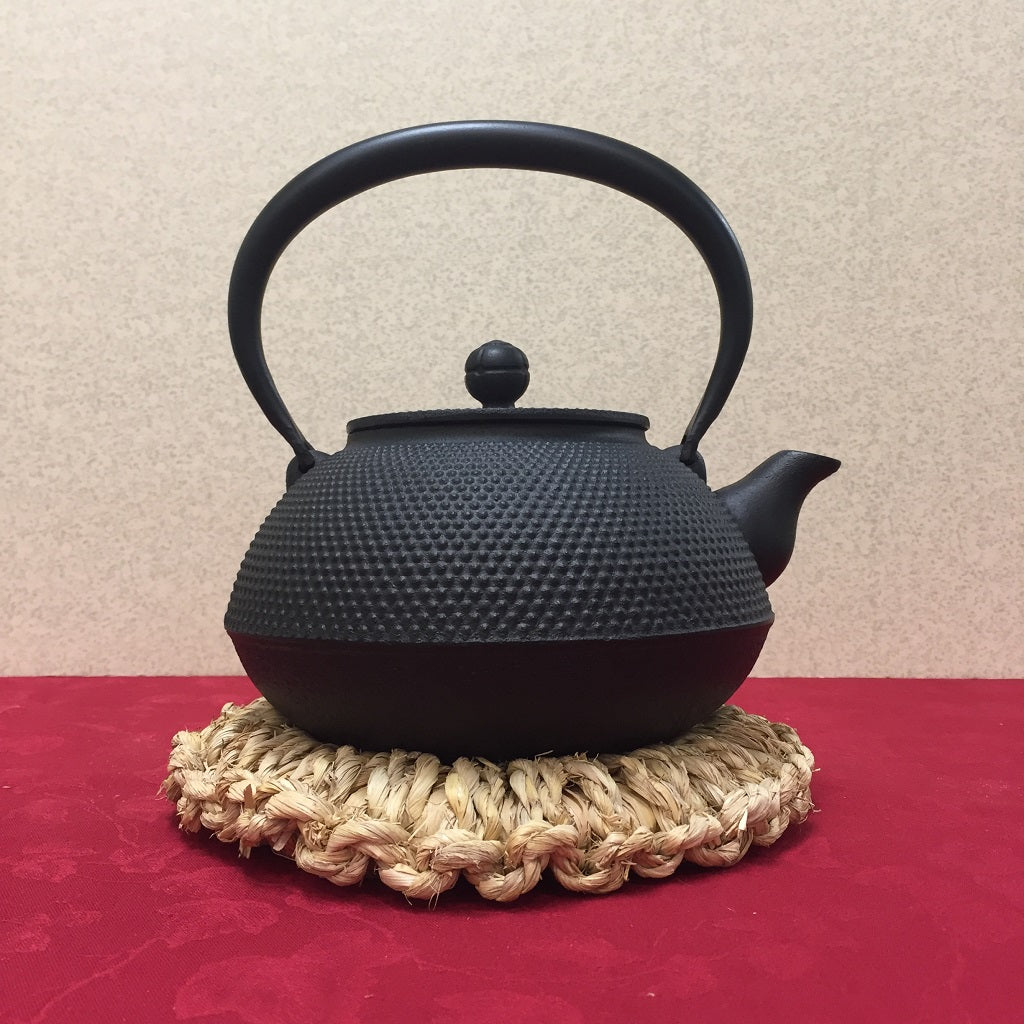 TETSUBIN CAST IRON KETTLE - NAMBU TEKKI ARARE No.9
ARARE-09
ARARE-09
---
Price may change without any notice.
Please be advised that shipping carrier is subject to change without notice.
---
IWACHU NAMBU TEKKI TETSUBIN ARARE No.9
Cast Iron teakettle known as "tetsubin" were used in Japan for hundreds of years, and they are still part of the Japanese tea ceremonies around the country.
Cast iron is believed to enrich and improve the taste of boiled water. When brewing tea using water boiled in Tetsubin the taste of the tea becomes very mellow and sweet. As Japanese teas are refined and delicate, the tea's after-taste becomes sweeter and rounder when the water is boiled in a cast iron kettle. In addition, thanks to the iron content of the tetsubin, the tea water provides further health benefits.
capacity 1.2L (full)       Weight 3.3LB
Good source of iron as well.