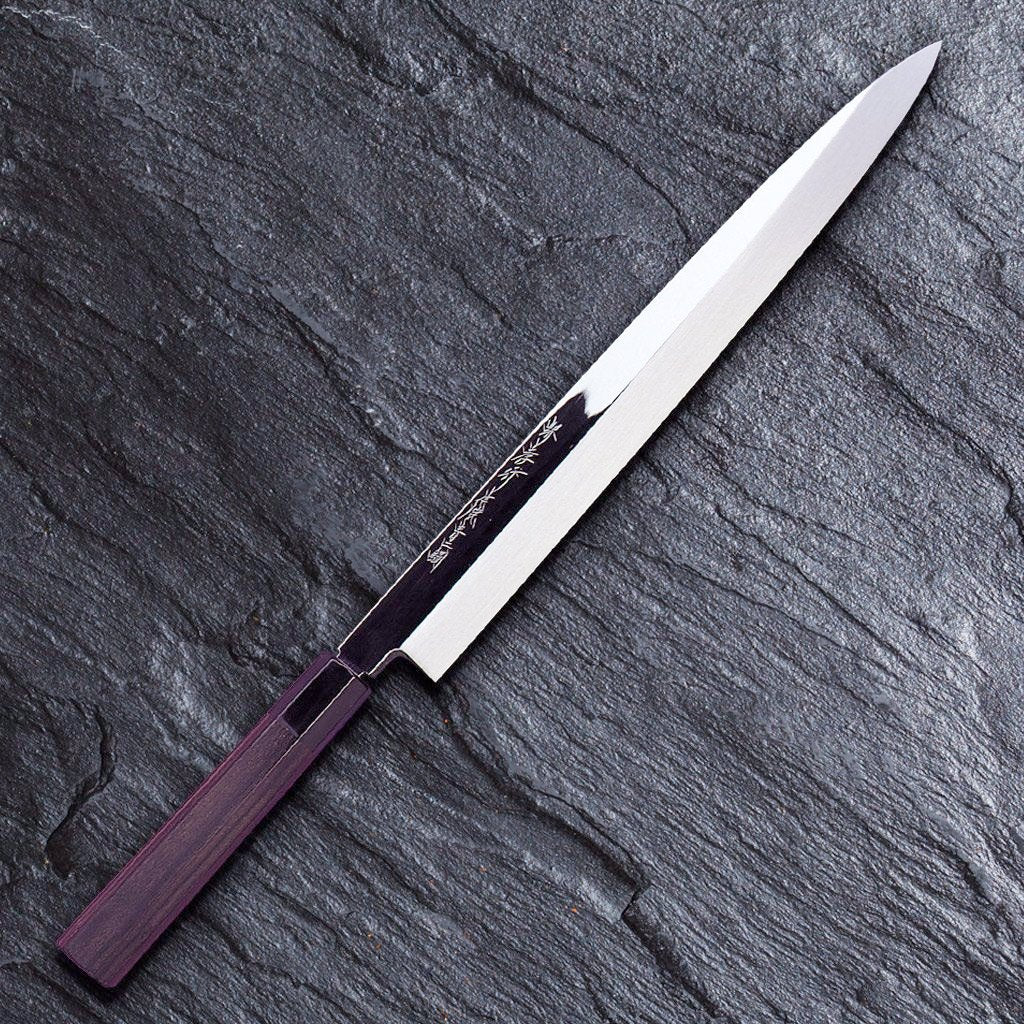 SAKAI TAKAYUKI YANAGI / SASHIMI KNIFE - BLUE STEEL #2 HONYAKI MIRROR FINISH
AO-00303
AO-00303
---
Price may change without any notice.
Please be advised that shipping carrier is subject to change without notice.
---
Yanagi (Yanagiba) is widely used throughout all of japan by professionals. The blade is narrow and long enabling it to slice through fish fiber without pushing or sawing the tender filet, the edge of the blade is extremely thin to create a clear and straight edge on each slice of the sashimi.
Highest grade of Japanese knife following the wake of Samurai swords.
Made by son of Keijiro Doi, Itsuo Doi. The significance of this line is Mr. Doi's skills being passed onto his son. Mr. Keijiro Doi has officially retired as of 2013 and has pass over his legacy and forging techniques to his son, Itsuo Doi.
The best of Japanese Knives. This knife features the mirror finish and ebony handle with octagonal shape.
Material: Blue steel #2
Finish: HONYAKI Mirror Finished
Handle: Ebony, octagonal shape
Blade type: Single edged
Sakai Takayuki Knives has been cultivated through a long 600-year history in Sakai city Japan.
With the purchase of a new knife at HITACHIYA USA, you will receive free initial knife sharpening service as an optional.  This initial sharpening service "Honbazuke" is to enhance the sharpness of blade from factory edge. 
Please contact us and make a request.
Please note that all sharpened knives are not returnable or eligible for exchange.