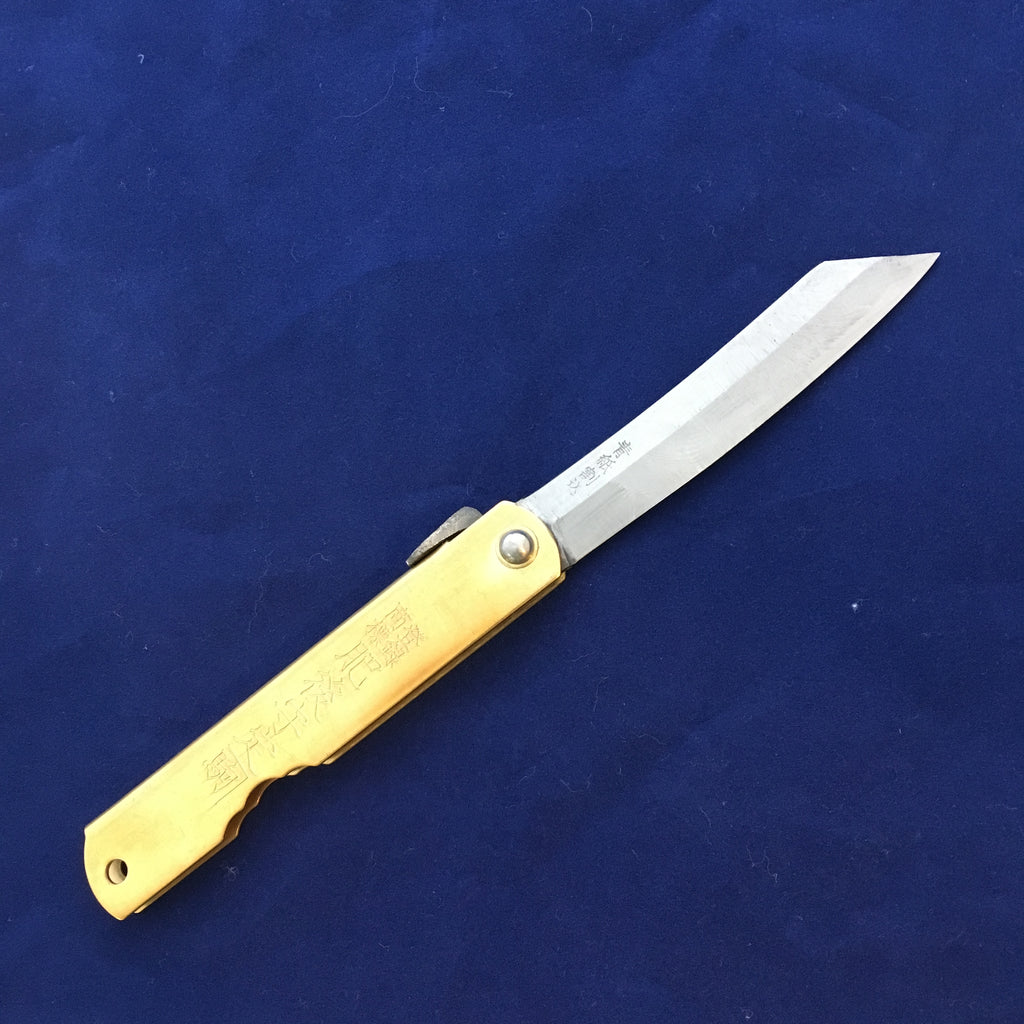 HIGONO KAMI BLUE STEEL FOLDING KNIFE
HIGO-1
HIGO-1
---
Price may change without any notice.
Please be advised that shipping carrier is subject to change without notice.
---
Simple yet eloquent knife that is more than capable of getting the job done.
The brass handle also hides the blue steel blade perfectly when closed. The simple and effective lever on the blade assists with opening. 
The Higonokami also has a V-shaped double-edged blade for superior functionality,  both right-handed and left-handed people can easily use this knife.
Blade Material: Blue steel
Folded Length: 3.75"; Full Length: 6.75"
Blade length: 2.75
Handle: Brass Satin hadle
"Higono Kami" Folding Pocket knife-
"Higo no Kami". The term "Higo no Kami" means "Lord of Higo" in Japanese, in honor of the Lord of the Kyushu area of Japan, where the knife originated. Today, each Higo no Kami knife is still handmade by the last remaining maker in the guild, Nagao Seisakusho.