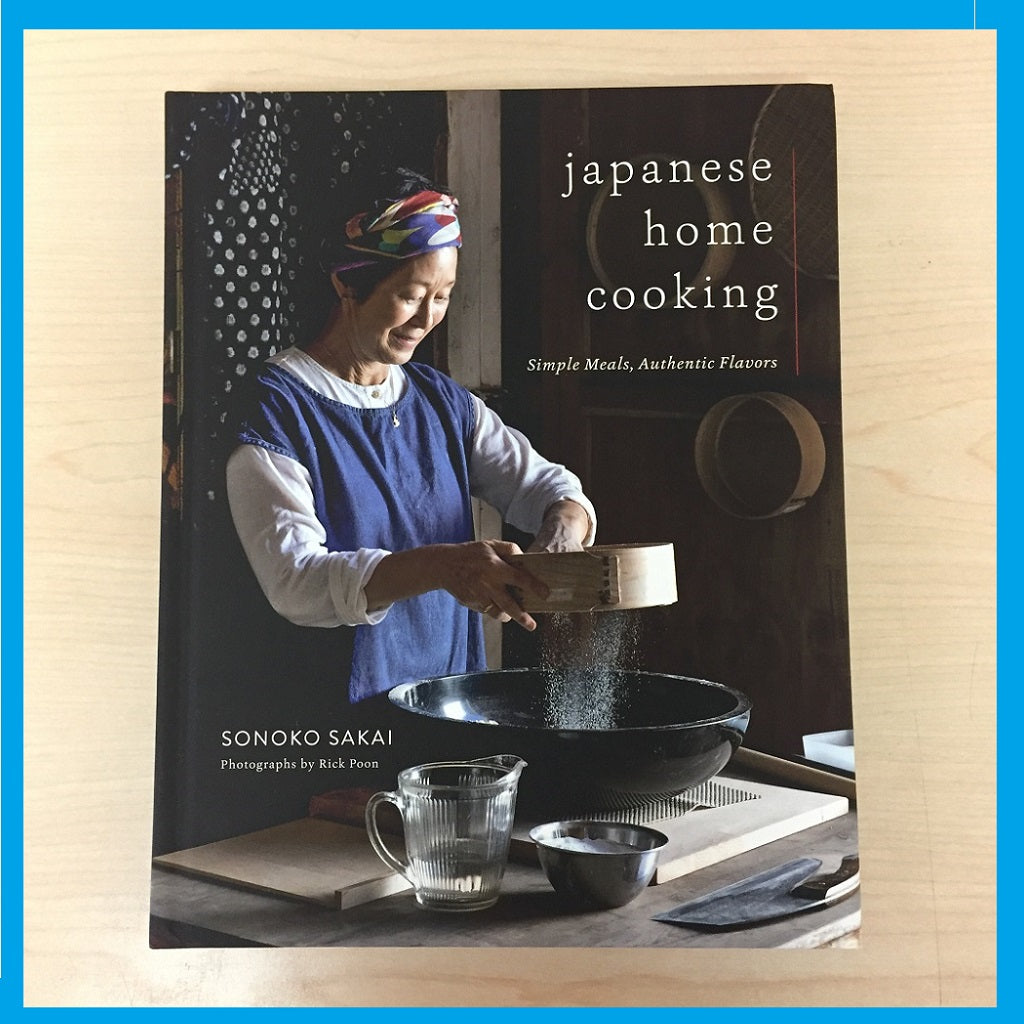 JAPANESE HOME COOKING by SONOKO SAKAI
SK-001
SK-001
---
Price may change without any notice.
Please be advised that shipping carrier is subject to change without notice.
---
Simple Meals, Authentic Flavors.
Simple, soulfulfoods that bring together family and tradition, seasonality and sustainability.  Sonoko Sakai presents the elements of a home-cooked Japanese meal with thoughtfulness and clarity, honoring the deep culinary heritage of Japan and celebrating the provenance of her local ingredients. -ALICE WATERS
Sonoko Sakai offers recipe with a passion for authentic Japanese cooking.  it shows you foundamental recipes and traditional tequniques for everyday meal.
Part one
*Dashi*Seaweeds*Rice and other Grains*Noodles and Bread*Eggs*Pickles and Ferments*Seasonings and Condiments*Herbs and Aromatics*Everyday Okazu(Pantry Recipes)
*Okazu, sweets, and beverages
Part two
*Breakfast
*Vegetables ad Grains
*fish
*Meat
*Dumpling, Noodles and Savory Pancakes
*Sweets
*Bevarages
Recipe developer, producer, creative director and cooking teacher/lecturer.   She worked with Japanese government agencies Ministry of Economy, Trade and Industry (METI) , Ministry of Agriculture, Forestry and Fisheries (MAFF) and Japanese External Trade Organization (JETRO)to promote Japanese food and culture around the world.
She has taught in many schools and institutions in and out of the country. In the USA and received the honor of the role of guest instructor.
Her stories and recipes have appeared in the Los Angeles Times, Chicago Tribune, San Francisco Chronicle, Saveur, Lucky Peach, and  Zester daily.