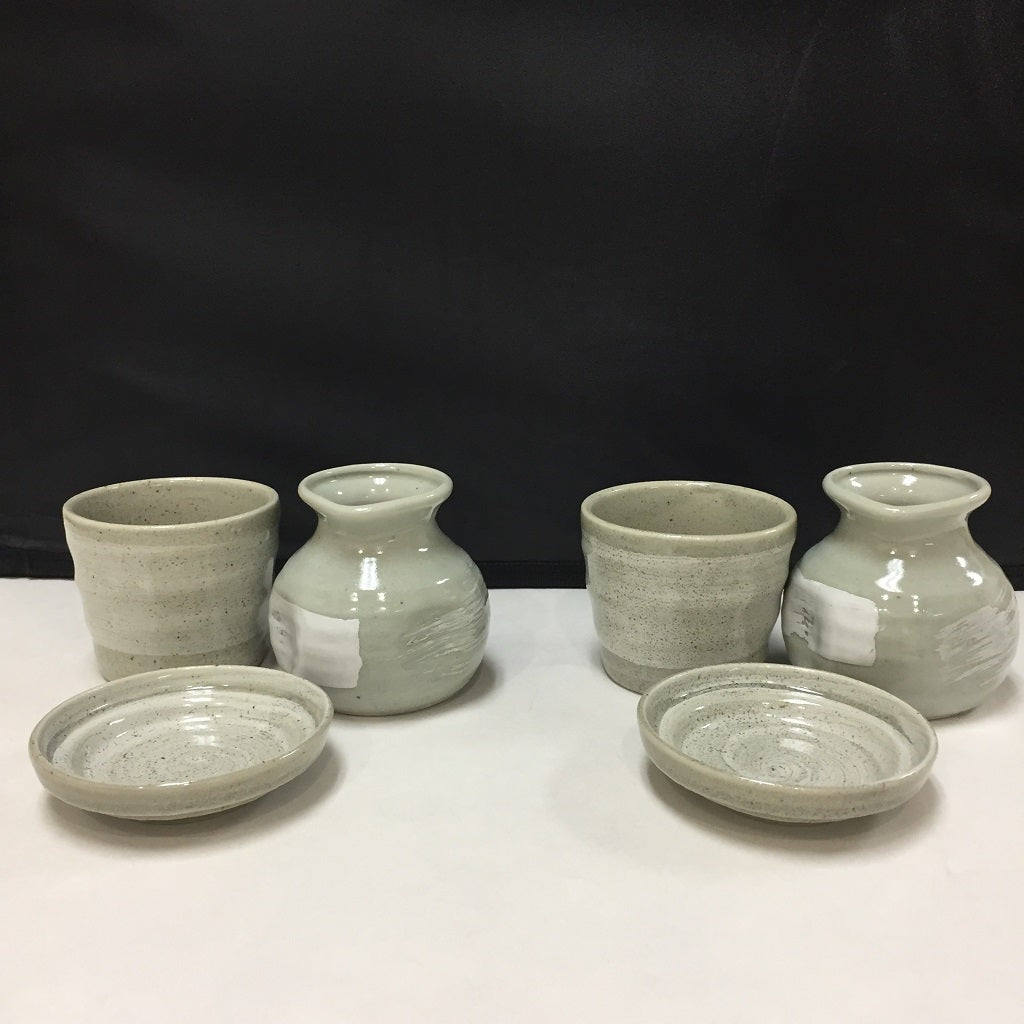 SOBA CHOCO SET of 2
---
Price may change without any notice.
Please be advised that shipping carrier is subject to change without notice.
---
"CHOCO" means small vessel/cup which has been used for various purposes for cooking, serving dishes.  Later years it is used for dipping sauce for soba noodles.  The vessel fits your palm​ with comfortable.​
The Soba tsuyu sauce cup has little spout to pour sauce without spil and a small dimple is for your finger to hold it without slipping.
Material: Ceramic
Includes:
Sobatsuyu sauce container: 250cc x2
Vessel/cup: 200cc x2 
Condiment dish: ø3.5"/9cm x2