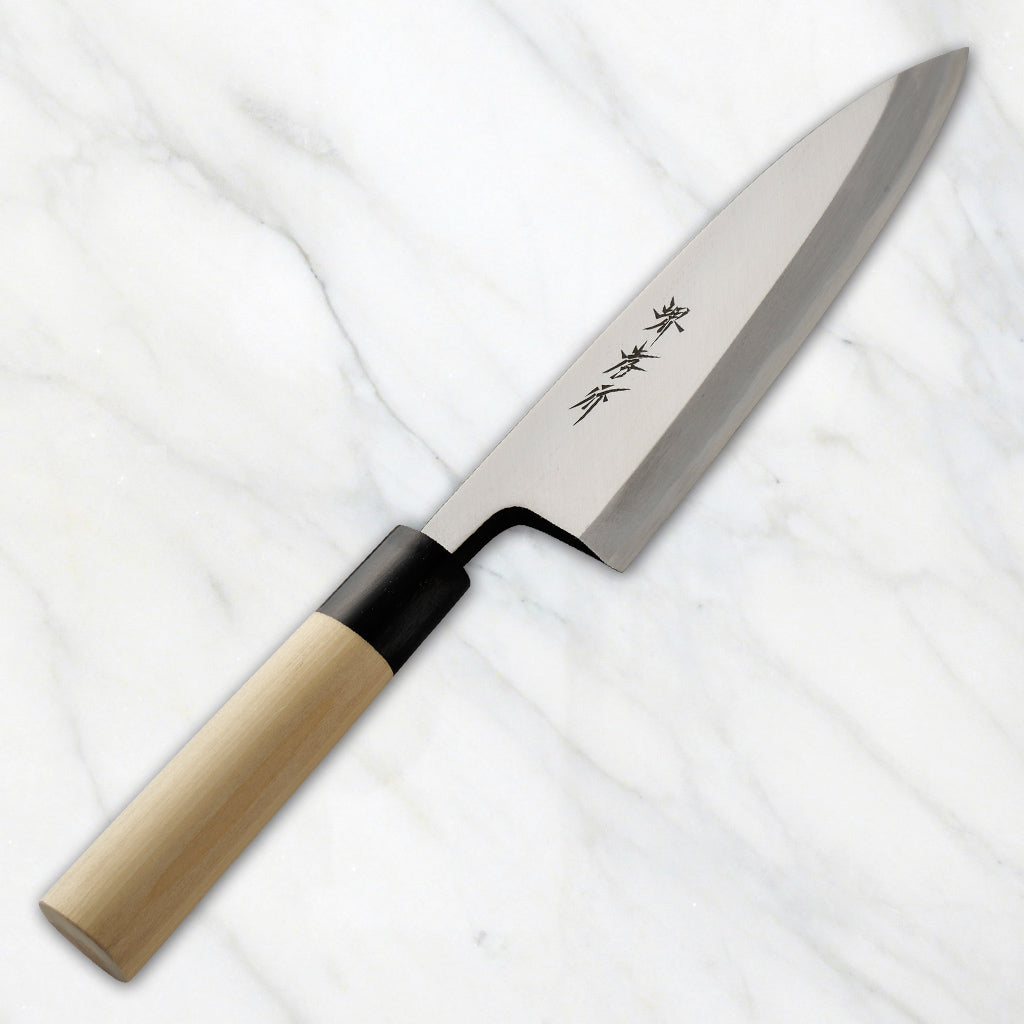 SAKAI TAKAYUKI DEBA KNIFE -KASUMI TOGI
AO-06337
AO-06337
---
Price may change without any notice.
Please be advised that shipping carrier is subject to change without notice.
---
Deba is indispensable for cleaning fish. It is used to cut through hand bones and to filet the fish. It is constructed with a thick spine while the tip is thin with an extremely sharp edge. Deba was most common knives use in home kitchen. Professionals have a range of Deba and choose a suitable size depending upon the size of the fish.
Made of Yasuki White steel.
Using Natural Buffalo Horn for handle gives it a luxurious feel. The handle that is well balanced with the white steel blade.

Material: Yasuki White steel
Handle: Ho wood with Water Buffalo Horn Bolster, round shape (color might be different from picture)
Blade Type: Single edged
With the purchase of a new knife at HITACHIYA USA, you will receive free initial knife sharpening service as an optional.  This initial sharpening service "Honbazuke" is to enhance the sharpness of blade from factory edge. 
Please contact us and make a request.
Please note that all sharpened knives are not returnable or eligible for exchange.