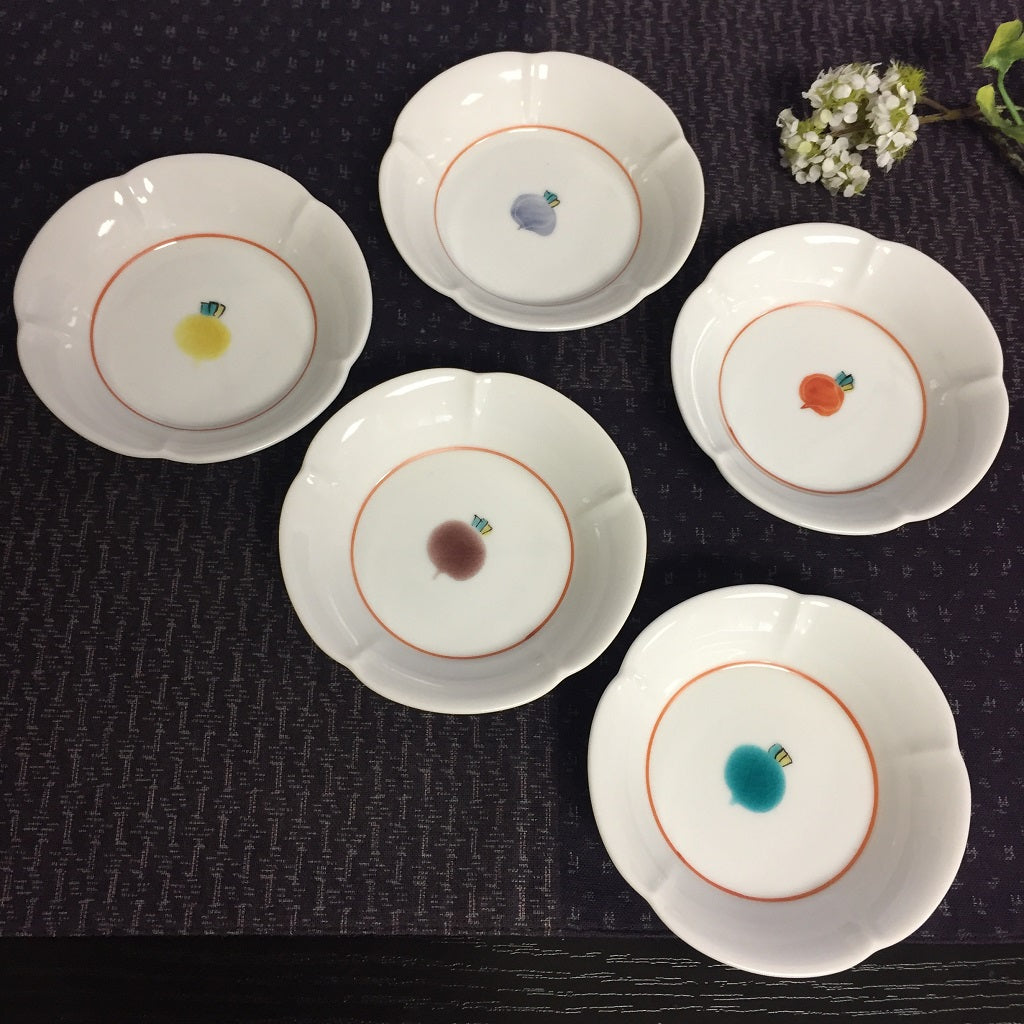 KUTANI WARE SAUCE DISHES-KABURA, SET OF 5
kutani-dish
kutani-dish
---
Price may change without any notice.
Please be advised that shipping carrier is subject to change without notice.
---
An adorable size for condiments and spices, Comes with 5 different color of radish in the center.

Best for sauce and vinegar, also can be served cold dish, etc.
φ3.75"
:Design of the flower shape

KUTANI WARE
Kutani ware is a style of Japanese porcelain known for multiple colors such as different greens, blues, yellows, purples and reds. The most significant feature of Kutani ware is its attractive appearance.
The history of Kutani-yaki goes back to around the 17th century. The first lord of Daishoji Domain, Maeda Toshiharu, told his retainer Goto Saijiro to go learn about pottery in Hizen-arita, after magnetite was discovered in Kaneyama, Kutani, which is now Sannaka cho, Kutani in Ishikawa Prefecture. He adopted its techniques and built a kiln in Kutani, which is said to be the beginning of Kutani-yaki.