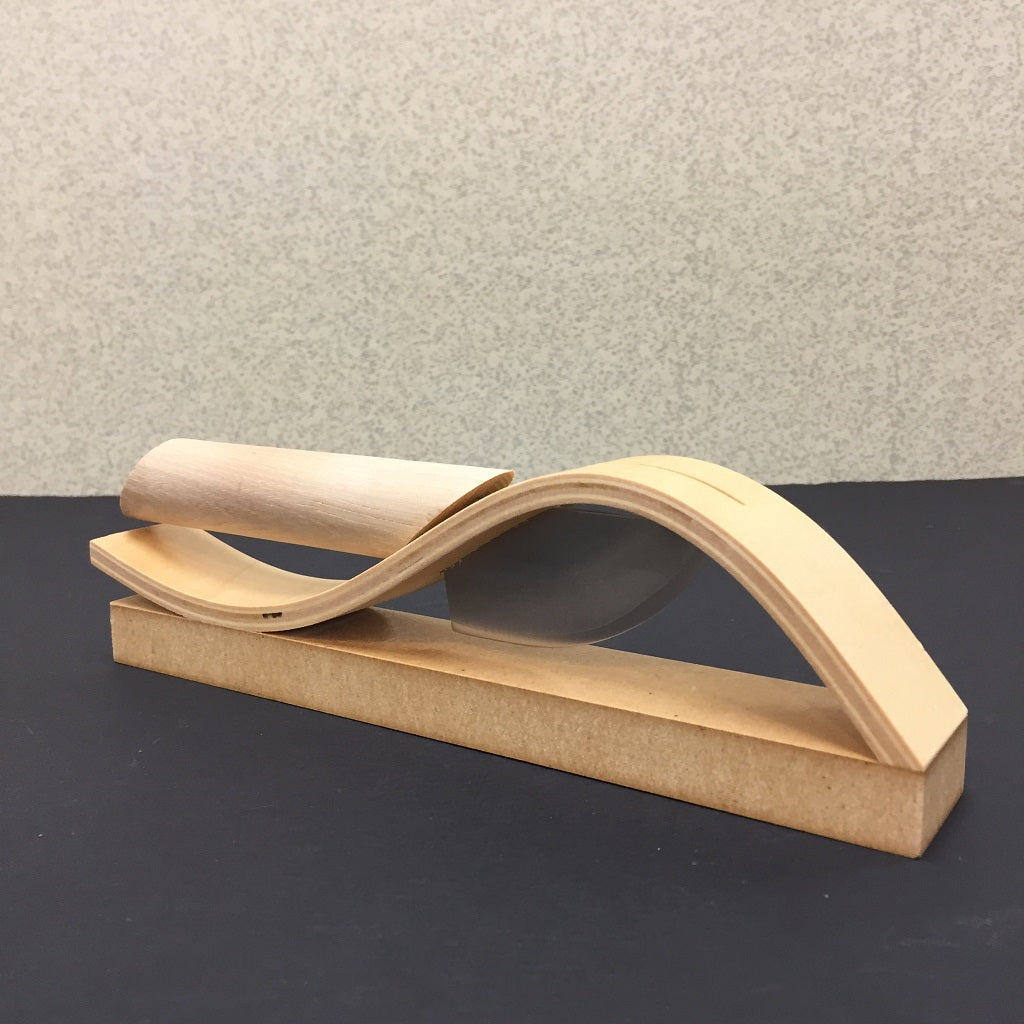 SMALL ROCKER KNIFE From Echizen Takefu Knife Village
---
Price may change without any notice.
Please be advised that shipping carrier is subject to change without notice.
---
This Rocker Knife is a specially-designed by craftsman in Echizen Takefu Knife Village, curved blade which allows food to be cut with a rocking motion. 
it's the perfect tool to cut fruits and vegetables for small bite size.  It can be used mincing herbs in rocking motion on the dinner table for enjoying fresh herbs on your dish.  With an elegant, artistic design knife holder can make your dinner table pleasure.

Blade: 2.5" stainless steel
Handle: Natural wood