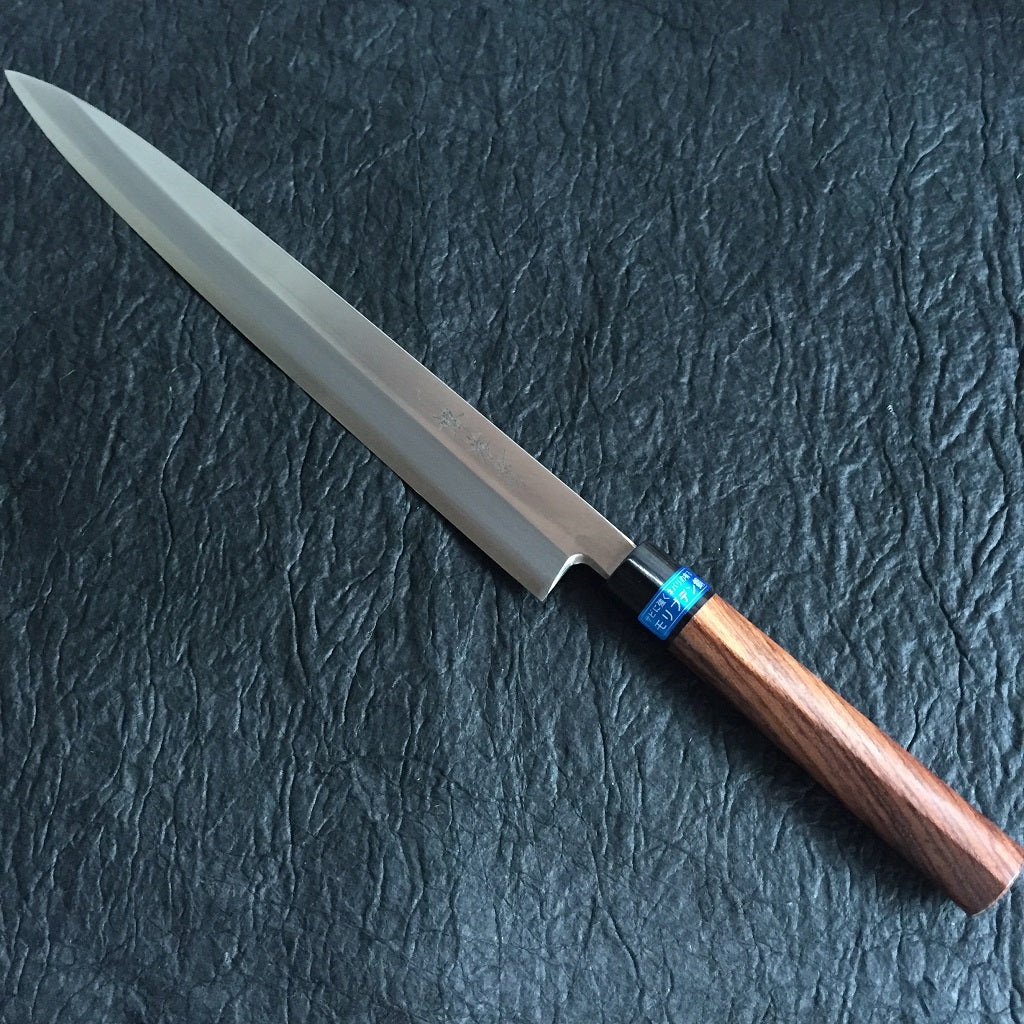 LEFT HANDED YANAGI SASHIMI KNIFE-JAPANESE SHITAN HANDLE 300mm-Stainless Steel
---
Price may change without any notice.
Please be advised that shipping carrier is subject to change without notice.
---
Yanagi (Yanagiba) is widely used throughout all of japan by professionals. The blade is narrow and long enabling it to slice through fish fiber without pushing or sawing the tender filet, the edge of the blade is extremely thin to create a clear and straight edge on each slice of the sashimi.
Here is LEFT HANDED Japanese Yanagi / Sashimi Knife using special corrosion-resistant steel.

Specifications
Material : INOX Steel
Edge Style : Single Edged.
Handle material :  Japanese shitan wood /Red sandalwood
                                Chestnut shape
Message From Masa Hirota an owner of HITACHIYA USA
"Blades made of INOX steel are extremely rust resistant and also easy to care for. Their sustained sharpness will keep your knife's cutting performance at top notch. 
Use & Care
- Do not attempt to cut, hit or chop frozen products or bones. The blade can chip or break.
- Hand wash with warm water and towel dry.
- No dish washer
With the purchase of a new knife at HITACHIYA USA, you will receive free initial knife sharpening service as an optional.  This initial sharpening service "Honbazuke" is to enhance the sharpness of blade from factory edge. 
Please contact us and make a request.
Please note that all sharpened knives are not returnable or eligible for exchange.