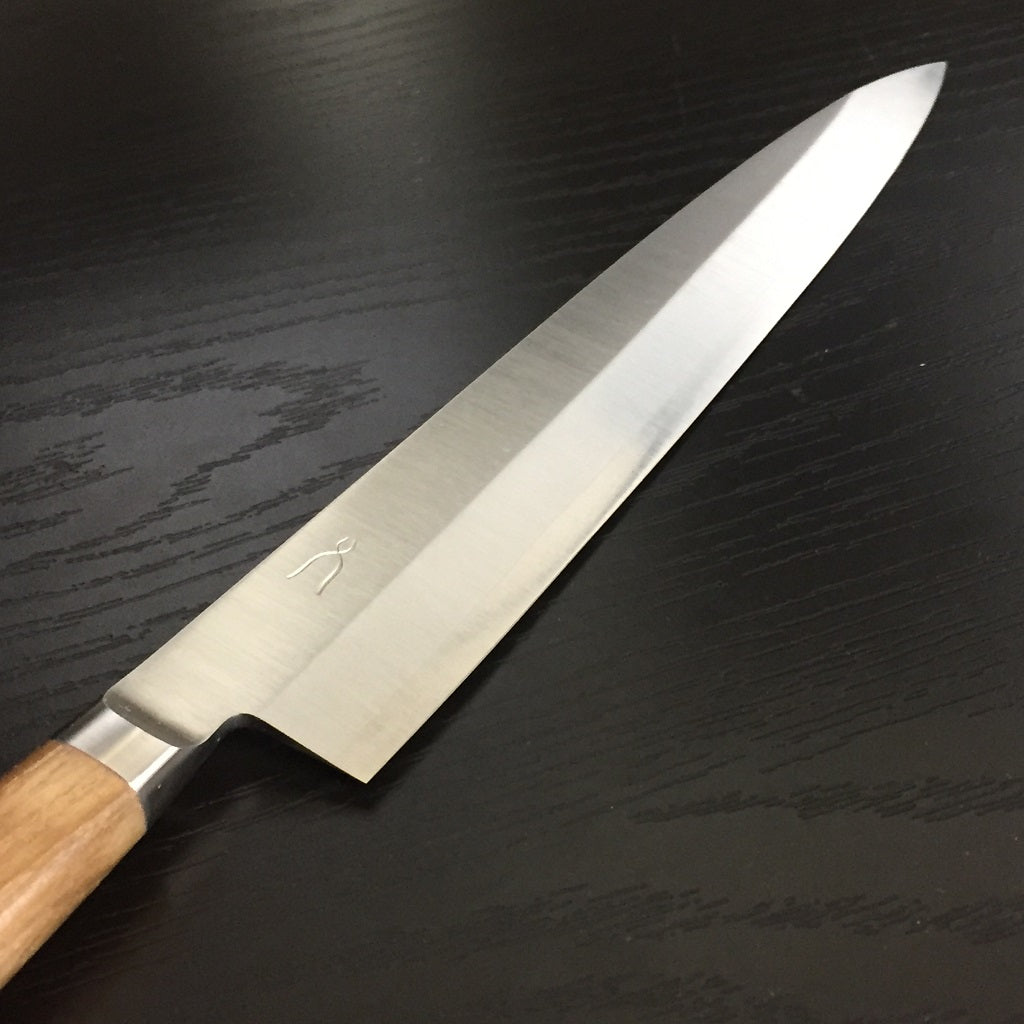 TADAFUSA SASHIMI YANAGIBA KNIFE 210MM(8.2")
HK-7
HK-7
---
Price may change without any notice.
Please be advised that shipping carrier is subject to change without notice.
---
The Yanagiba is a Graceful, sexy, and capable of amazing sharpness, you'll find a Yanigiba in the hands of every sushi chef. The Yanagiba is a traditional Japanese blade that is only sharpened on one side"single bevel." Traditionally used for slicing sashimi, they are equally at home with a roast beef, ham.  The sharpness allow you to give clean cut without ruining their natural fiber.
Tadafusa knives are hand-forged, triple layered blades of rust-resistant SLD steel, stay sharp longer. The heat-treated chestnut handles resist moisture and bacteria. Beautifully presented in bespoke cardboard packaging which makes a great gift.
-Receive Good-Design Award-
Fumiko Shibata who is the industrial designer input female perspective to the Tadafusa knives.
Feature of a tapered tang gives a great balance and the handle is made of chestnut wood  which is heated higher temperature to evaporate excess moisture to make it very sanitary and corrosion resistant.

Blade length: 210mm(6.7")
Blade: SLD steel & Stainless steel  
Handle: Chestnut wood

 With the purchase of a new knife at HITACHIYA USA, you will receive free initial knife sharpening service as an optional.  This initial sharpening service "Honbazuke" is to enhance the sharpness of blade from factory edge. 
Please contact us and make a request.
Please note that all sharpened knives are not returnable or eligible for exchange.