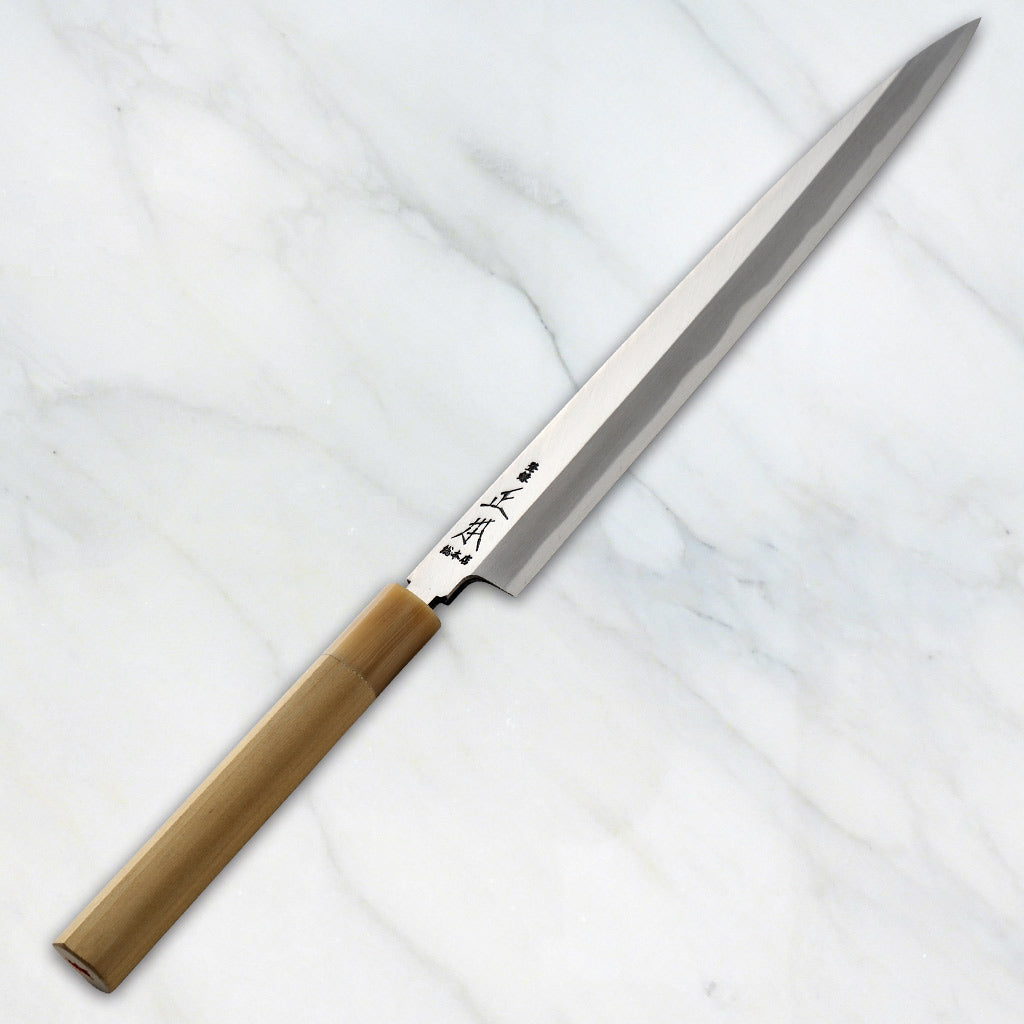 MASAMOTO YANAGI SASHIMI KNIFE - GYOKUHAKU KO
KS-0424
KS-0424
---
Price may change without any notice.
Please be advised that shipping carrier is subject to change without notice.
---
Yanagi (Yanagiba) is widely used throughout all of japan by professionals. The blade is narrow and long enabling it to slice through fish fiber without pushing or sawing the tender filet, the edge of the blade is extremely thin to create a clear and straight edge on each slice of the sashimi.
Highest grade of Japanese knife following the wake of Samurai swords.
This Gyokuhaku ko  Knife is extremely similar to the Japanese Samurai Sword -Tamahagane, and has an excellent cutting edge. 
Combination of white #2 steel and soft iron steel.
These knives were created with the painstaking efforts of the top blacksmith craftsmen and knife grinders in Japan. They are the most reliable series of the Masamoto Sohonten products.

Material: White #2 steel
Finish: Hongasumi
Handle:Ho wood with Luxury buffalo horn collar (Bolsters are made from natural horn therefore  colors may vary) 
Blade type: Single edged
With the purchase of a new knife at HITACHIYA USA, you will receive free initial knife sharpening service as an optional.  This initial sharpening service "Honbazuke" is to enhance the sharpness of blade from factory edge. 
Please contact us and make a request.
Please note that all sharpened knives are not returnable or eligible for exchange.