News — CHARCOAL
back yard BBQ binchotan BINCHOTAN CHARCOAL CHARCOAL cooking GRILL HIBACHI HIBACHI KONRO home & kitchen japanese charcoal japanese food JAPANESE GRILL konro portable grill small grill summer bbq white charcoal yakitori yakitori grill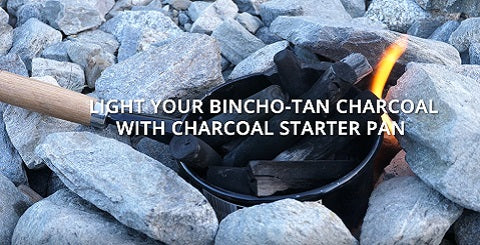 This small charcoal stater is the perfect size for home use and  intended specifically for binchotan charcoal.This is the impel tool for starting charcoal, kick-start your summer fun with grilling. Material: Iron and enamel coating.Bottom: Cast ironHandle: Wood  
---
back yard bbq binchotan charcoal cooking grill hibachi japanese charcoal japanese food japanese grill kitchen konro party pork rib portable grill ribs robatayaki small grill summer bbq white charcoal yakitori yakitori grill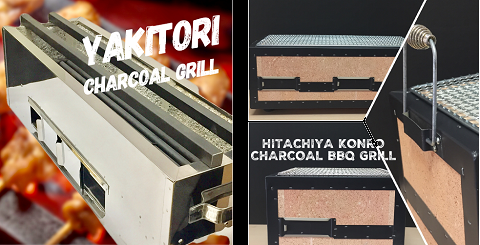 YAKITORI GRILL Yakitori is a Japanese type of skewered chicken, made from bite sized pieces of meat from all different parts of the chicken, such as the breasts, thighs, skin, liver and other innards. It is simple but delicious grilled dish, grilled over a charcoal fire. itachiyausa5413 Grill that made of earth bricks. The bricks were fired at 1000℃ degrees. This prevents from deteriorating immediately, even after its prolonged use, and are made with great durability. **Perfect portable grill. It requires small area to place **Great thermal insulation properties. **Effect of Far Infrared Ray (FIR)During or after cooking, season with...
---
BACKYARD BBQ BINCHOTAN CHARCOAL CHARCOAL GRILL HIBACHI HIBACHI KONRO HOME PARTY JAPANESE GRILL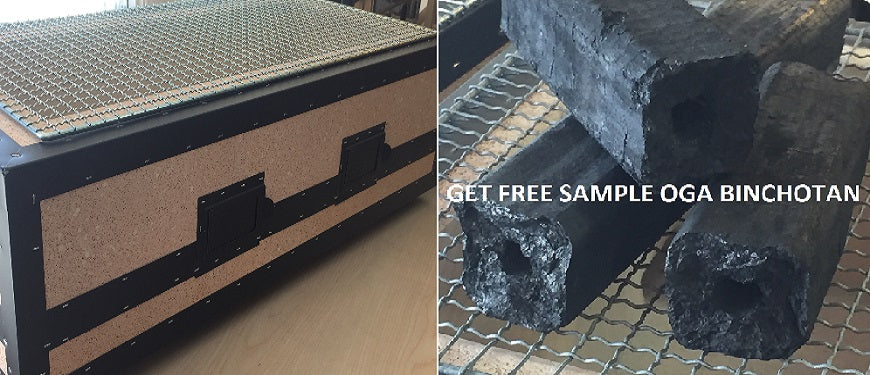 If you are thinking of portable grill, this is the perfect grill for you.  It made of 100% diatomaceous earth bricks, a natural insulator that keeps charcoal burning longer than other grills. It requires small area to place and vents to control the airflow, and thus the heat.It can be used anywhere and for anything...steak, ribs, poultry, pork, fish and Vegetables. It release Far Infrared Ray (FIR) Diatomaceous earth bricks release far infrared ray when its get hot. The charcoal, especially bincho-tan charcoal releases far infrared ray also, those works perfect each other and makes perfect grill.  When a meat's fat and juices drip onto...