News — home & kitchen
condiment knife cooking herbs home & kitchen kitchen knife and stones rocker knife small knife table decore table top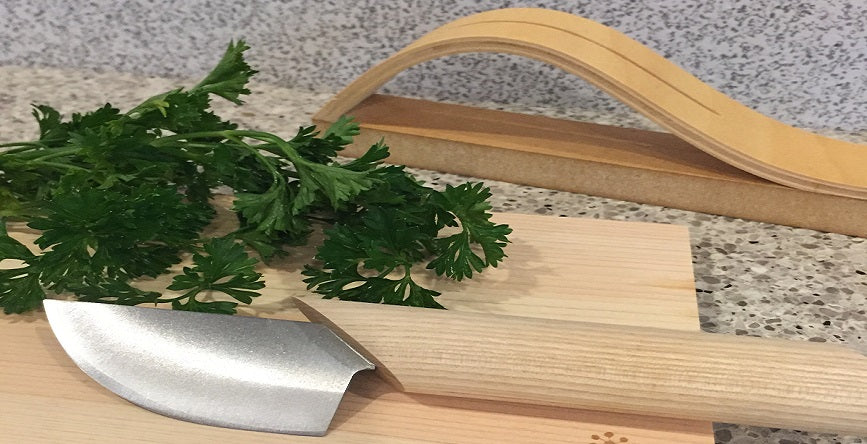 This Rocker Knife is a specially-designed by craftsman in Echizen Takefu Knife Village, curved blade which allows food to be cut with a rocking motion.  it's the perfect tool to cut fruits and vegetables for small bite size.  It can be used mincing herbs in rocking motion on the dinner table for enjoying fresh herbs on your dish.  With an elegant, artistic design knife holder can make your dinner table pleasure.
---
back yard BBQ binchotan BINCHOTAN CHARCOAL CHARCOAL cooking GRILL HIBACHI HIBACHI KONRO home & kitchen japanese charcoal japanese food JAPANESE GRILL konro portable grill small grill summer bbq white charcoal yakitori yakitori grill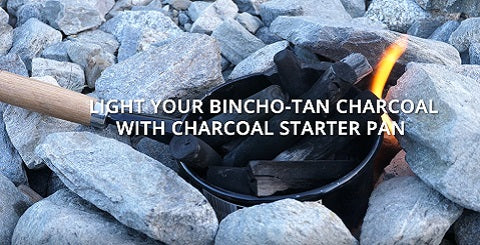 This small charcoal stater is the perfect size for home use and  intended specifically for binchotan charcoal.This is the impel tool for starting charcoal, kick-start your summer fun with grilling. Material: Iron and enamel coating.Bottom: Cast ironHandle: Wood  
---
bread bread knife breakfast butter butter knife clean cut cutlery home & kitchen kitchenware knives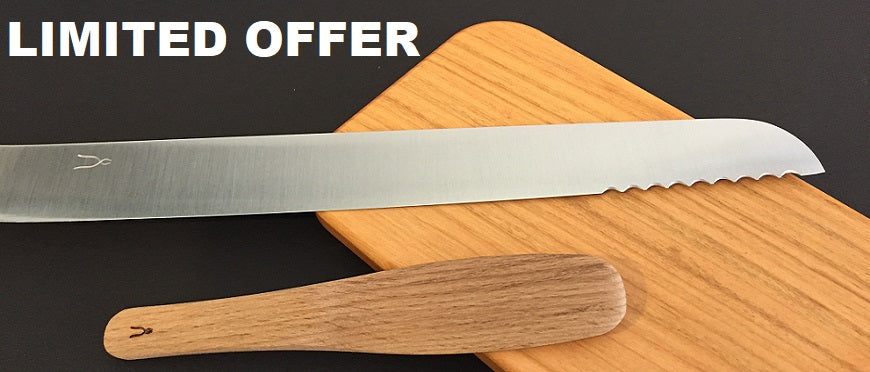 Slice fresh baked bread perfectly!Slicing the bread without crushing it.  You can slice fresh/soft bread with any sharp kitchen knife, however, certain knife qualities can render clean and effortless bread slices. Serrated blade knives are able to slice soft bread without crushing it.  The combination of serrated and straight sharp blade you can slice bread smooth and perfect without any mess!  Butter knife Made of Chestnut wood same as bread knife handle.  Using  the bread knife beside butter knife on the table gives you a delightful morning!