Buy Tadafusa bread knife and get a Tadafusa chestnut butter knife for free.
bread bread knife breakfast butter butter knife clean cut cutlery home & kitchen kitchenware knives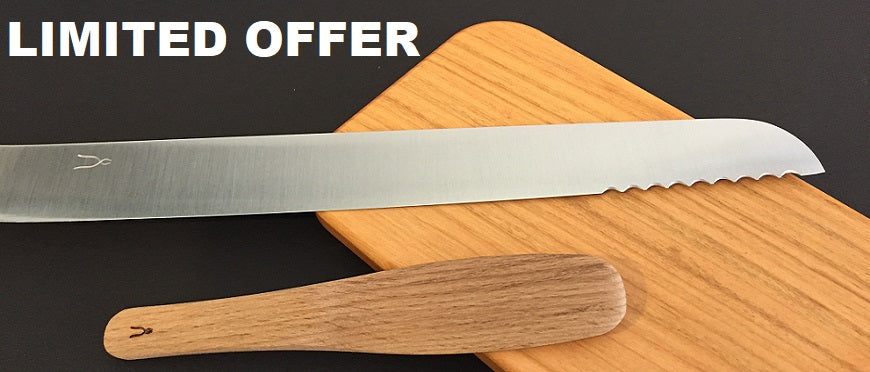 Slice fresh baked bread perfectly!
Slicing the bread without crushing it.  You can slice fresh/soft bread with any sharp kitchen knife, however, certain knife qualities can render clean and effortless bread slices. Serrated blade knives are able to slice soft bread without crushing it.  The combination of serrated and straight sharp blade you can slice bread smooth and perfect without any mess! 
Butter knife
Made of Chestnut wood same as bread knife handle.  Using  the bread knife beside butter knife on the table gives you a delightful morning!
---
← Older Post Newer Post →