EDO GLASS - 八千代窯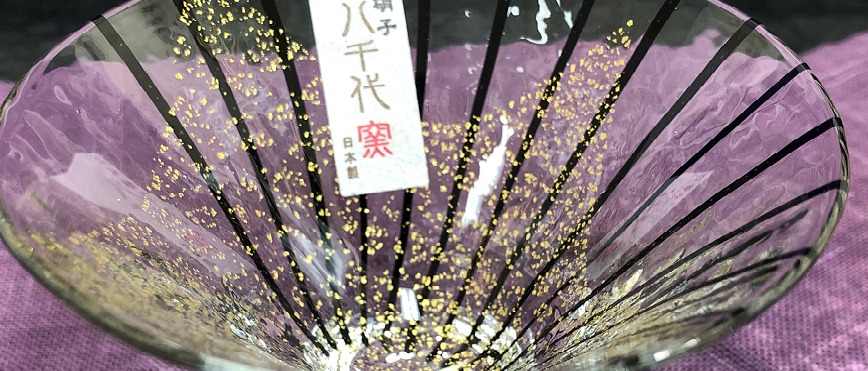 ABOUT EDO GLASS
Glass, is a traditional glass craftwork unique to Tokyo whose origins date back to the Edo Period "( Edo" is the old name of the present" Tokyo"). "Edo Glass" craftsman rolls round up the melting glass with the blow-pipe from the high temperature glass pot, blowing air into the glass to form a designed shape, making every piece of "Edo Glass" skillfully and delicately. The technology has been handed over from generation to generation in this area without any interruption.
In the second half of Edo period, various kinds of domestic glassware were made. A state-operated factory in Shinagawa (Shinagawa Glass Factory) started inviting and hiring glassware craftsmen from overseas at the beginningof Meiji period and the new-style glass manufacturing technology was introduced at the same time. Becauseof the fact, Tokyo became the center of Japan's modern glassware industry.
Even in Taisho and Showa periods, there was a remarkable development on glassware production and Japan-made excellent products were exported to Europe and America.
Edo Glass craftsmen have preserved this traditional handwork since Edo period, and even now, the technique of the handmade glassware is vividly alive and performed in the Tokyo area.
"Edo Glass" was officially got certified as Traditional Crafts of Tokyo by Governor of Tokyo in December 2002 and also recognized as Japan Traditional Craft Products by Minister of Economy, Trade and Industry in Japan in November 2014.
---
← Older Post Newer Post →