SUPER BLUE STEEL HAMMERED FINISH - SANTOKU KNIFE -五ケ伝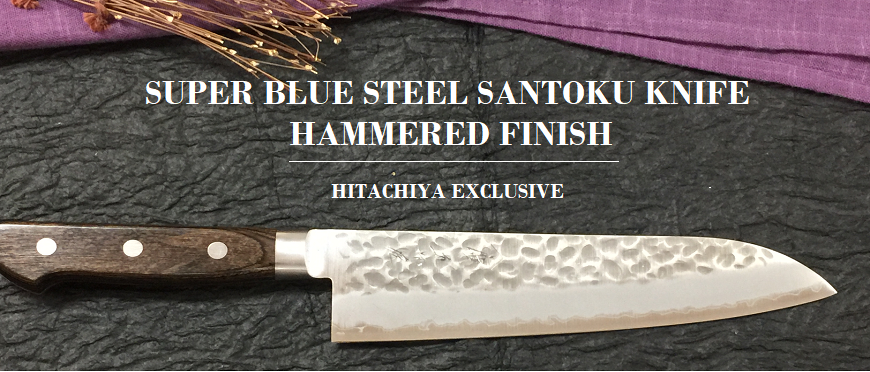 It's amazingly durable!
MASTER CRAFTSMANSHIP - It is produced one at a time manually by highly skilled master artisans. The unparalleled performances make you feel professional.  The durability is excellent because it made of super blue steel.  The sharpness is amazing because it's hammered when it's forged.
Handle
The premium Mahogany wood used for the handle is water-repellent and non-slip. The handle is triple riveted to the full tang, which gives exceptional strength & durability.  It's designed for efficiency and comfort and perfectly balanced construction which make you comfortable even for a long time use.
History of GokadenJapanese swords were researched after every battle and were renovated to improve its effects.  Furthermore, many talented blacksmiths started emerging during the late Heian to the Kamakura period and five producing districts-Yamato, Bizen, Yamashiro, Soushu, Mino-were established, each with their own style and technique in forging Japanese swords.  In the Katana industry, these five areas became generically known as the "Gokaden" during the Meiji period(1868-1911)
---
← Older Post Newer Post →