IT'S TIME TO GET OUTSIDE !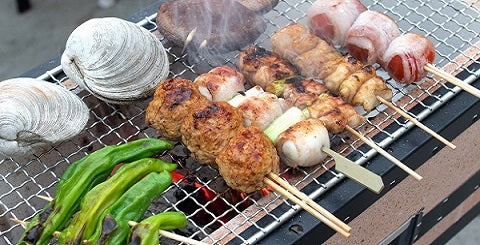 Try binchotan charcoal to upgrade your BBQ. Binchotan Charcoal is nearly 100% carbon. Called White Charcoal due to the white ash residue, the name 'Binchotan' Binchotan burns cleanly with a high steady heat Due to far-infrared rays produced by the charcoal, foods are quickly sealed enhancing the natural flavours of the food. Binchotan is a highly dense charcoal and burns for a very long time (2-3 hours) Binchotan can be more difficult to ignite than lump charcoal and briquettes but this is a minor inconvenience compared to the flavor it imparts. Charcoal starter Lighter fluid can leave your food tasting like chemicals. Using a charcoal starter lets the flavors of your favorite grilled dishes shine!
Clever Tongs Perfect for detailed work. -The thin tong makes the detailed work easy and useful. -The tip of tong does not touch the table when left it alone. -Easy grip because slip-resistant design.
---
← Older Post Newer Post →