Paulownia wooden container - 米櫃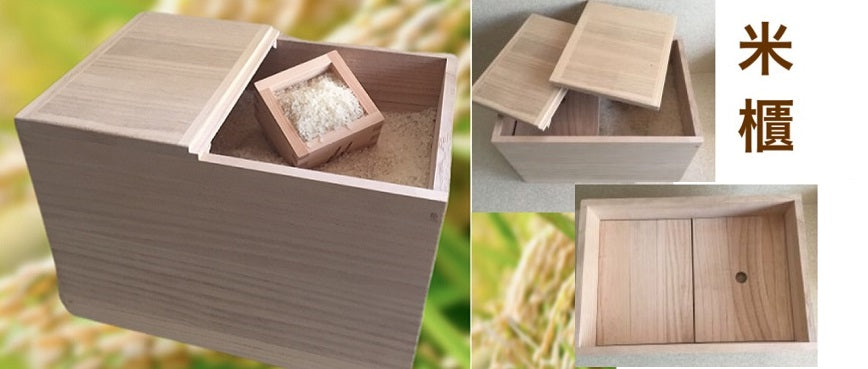 This Komebitsu box is made of paulownia wood. Paulownia wood has served as materials for containers of precious products since ancient times.  Paulownia has humidity-controlling and insect-repelling properties that keep rice fresh and protect its flavor because of its alkali​ne​ material. This box is also suitable for storing brown rice, wheat, beans, millet and other grains.
This rice storage box is finished solely utilizing a plate of pure paulownia wood, without using any metal fittings such as nails. Its wide opening and its high-precision 2 pieces top cover make it easier for users to take rice in and out of the box, while completely shutting out the open air  with inner lids.
---
← Older Post Newer Post →