TAKE YOUR BACKYARD BBQ TO THE NEXT LEVEL
BACKYARD BBQ BINCHOTAN CHARCOAL CHARCOAL GRILL HIBACHI HIBACHI KONRO HOME PARTY JAPANESE GRILL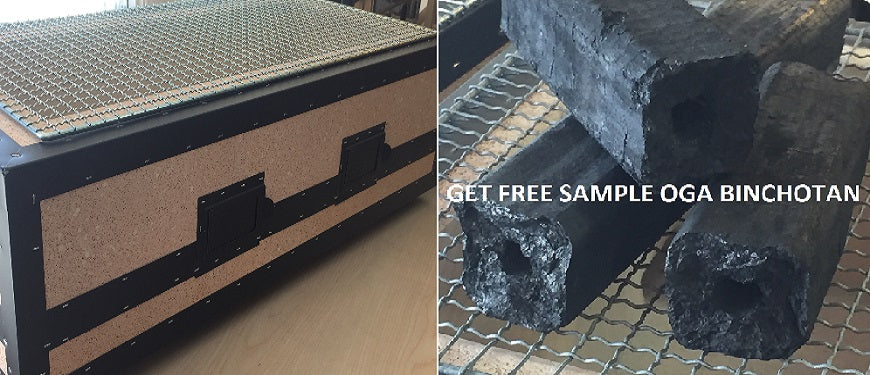 If you are thinking of portable grill, this is the perfect grill for you.  It made of 100% diatomaceous earth bricks, a natural insulator that keeps charcoal burning longer than other grills.
It requires small area to place and vents to control the airflow, and thus the heat.
It can be used anywhere and for anything...steak, ribs, poultry, pork, fish and Vegetables.
It release Far Infrared Ray (FIR)
Diatomaceous earth bricks release far infrared ray when its get hot. The charcoal, especially bincho-tan charcoal releases far infrared ray also, those works perfect each other and makes perfect grill.  When a meat's fat and juices drip onto the bincho-tan charcoal, it creates a flavor.
The balance between Far Infrared Rays (FIR) and the fire cooks your food juicy inside, crispy outside.
---
← Older Post Newer Post →