GOKADEN KNIFE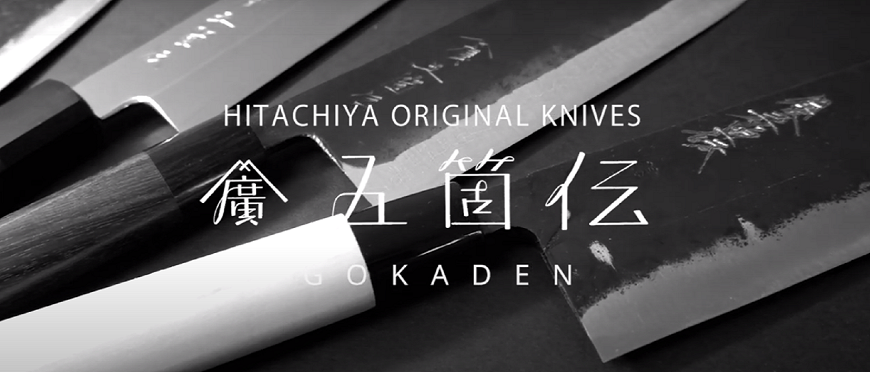 -SHARP AS A RAZOR-       
HITACHIYA USA original series
Upgraded sharpness, durability and rust resistance.  These knives were created with the painstaking efforts of the top blacksmith craftsmen in Japan.   The blade is made of molybdenum vanadium steel which improves abrasion resistance and rust resistance.  This means stay sharp longer!
BLUE STEEL SERIES -For professional use-
Master Craftsmanship - It is produced one at a time manually by highly skilled master artisans. Excellent cutting performance, retain maximum sharpness, the unparalleled performances make you feel professional. 
Knife Bevel -70/30
70/30 bevel is you could have more control. When you cut with a knife, you want to assess whether it is steering to the right or to the left, and how easily it moves through the food. If you notice that your knife is steering to one direction or the other, you want to create more surface area on the side that it is steering towards, so that the knife cuts straight. 
Handle
The premium mahogany used for the handle is water-repellent and non-slip. The handle is triple riveted to the full tang, which gives exceptional strength & durability.  The slightly curved shape is designed for efficiency and comfort and perfectly balanced construction which make you comfortable even for a long-time use 
JAPANESE STYLEForged by master craftsman-Excellent cutting performance, great sharpness and great edge retention.Ginsan-ko is a stainless steel but provides the feel and sharpness of a high carbon steel knife.Knife Bevel – Single sidedHandle

Providing superior quality, Masa selected 

handcrafted (octagonal shaped) Red Sandalwood for handle and water buffalo horn for collar.  
HITACHIYA USA WILL MEET YOUR REQUEST TO MAKE RAZOR SHARP BLADE  -Initial sharpening service-
---
← Older Post Newer Post →